Girls Basketball State Tournament Honor Teams
Presentation Schedule
Saturday, March 7, 2020
Honoring the 2010 tournament champions.
Teams will be recognized during halftime of the listed game time below:
8:30 AM - Neches & Brock
1:30 PM - Smyer & Mansfield Timberview
7:00 PM - Texarkana Liberty-Eylau & Cy-Fair
2010 Teams
1A Division 1 - Smyer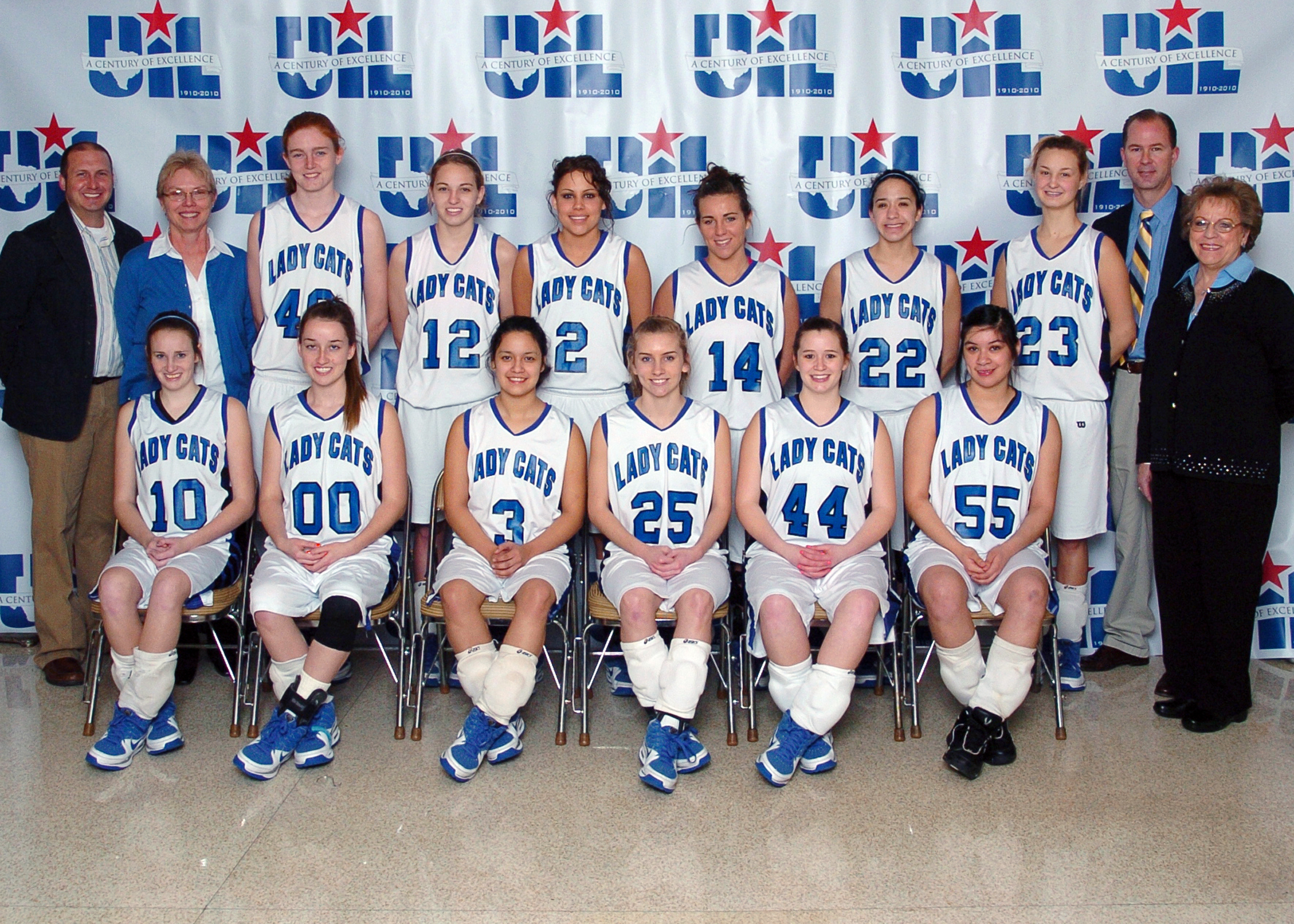 Members of the Conference A Division I girls' state champion Smyer basketball team include Alaina Alexander, Kelsey Seigman, Cassi Hernandez, Nikki Gholson, Landrie Burnam, Ashley Escobedo, Mike Schaap, Elane Daniel, Kennedy Farr, Jordan Locke, Bailey Robertson, Jesse Daniel, Marissa Garcia, Leland Bearden, Mary Beth Sims, Haley Fowler.
1A Division 2 - Neches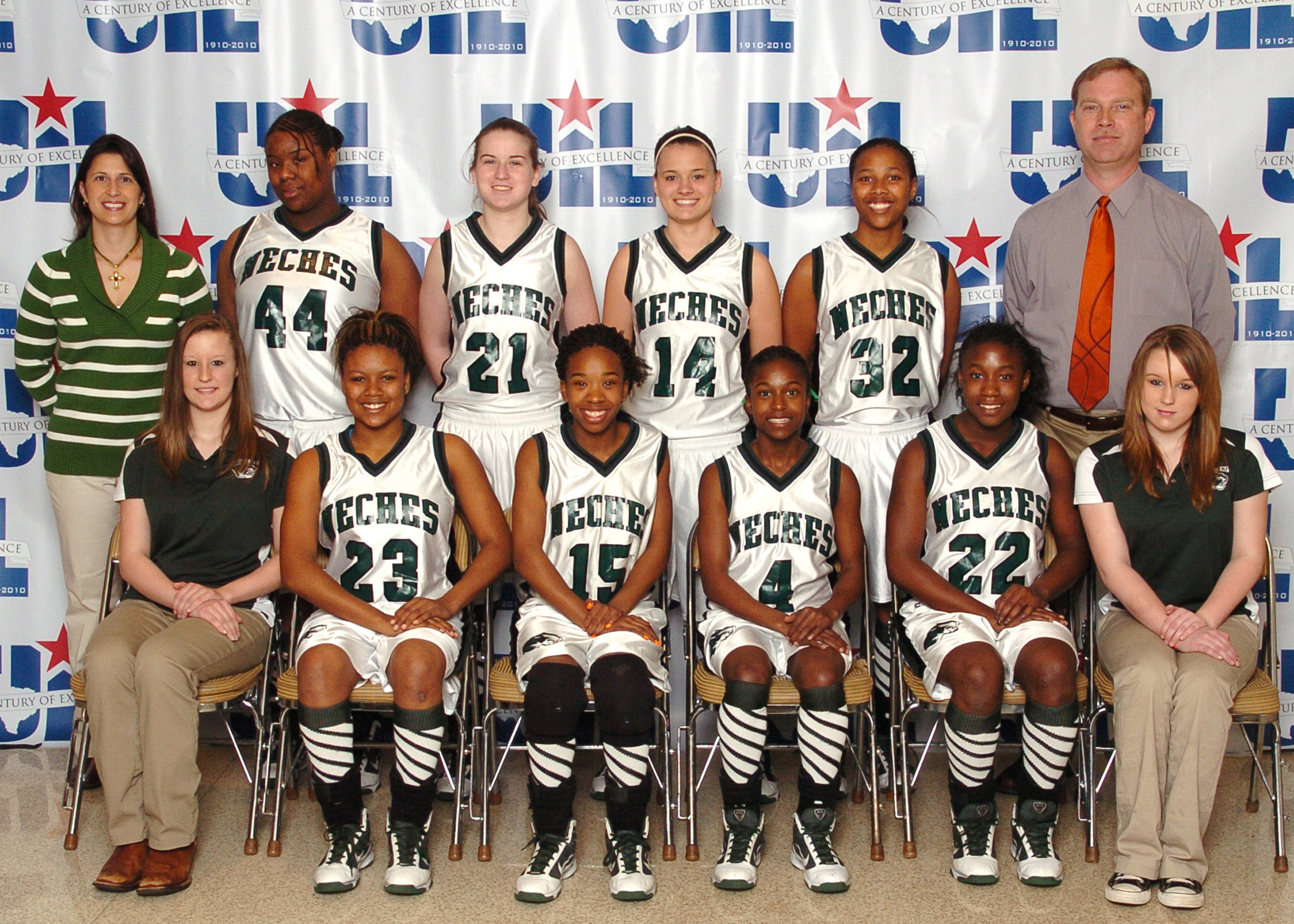 Members of the Conference A Division II girls' state champion Neches basketball team include Shauna Youngman, LaToya Barrett, Dianna Patton, Roddricka Patton, Kiandra Taylor, Jessica Moore, Kimberlyn Snider, Kelcie Kinder, Kristen Green, Cheyenne Haskins, Raven McFarland, Andy Snider.
2A Champions - Brock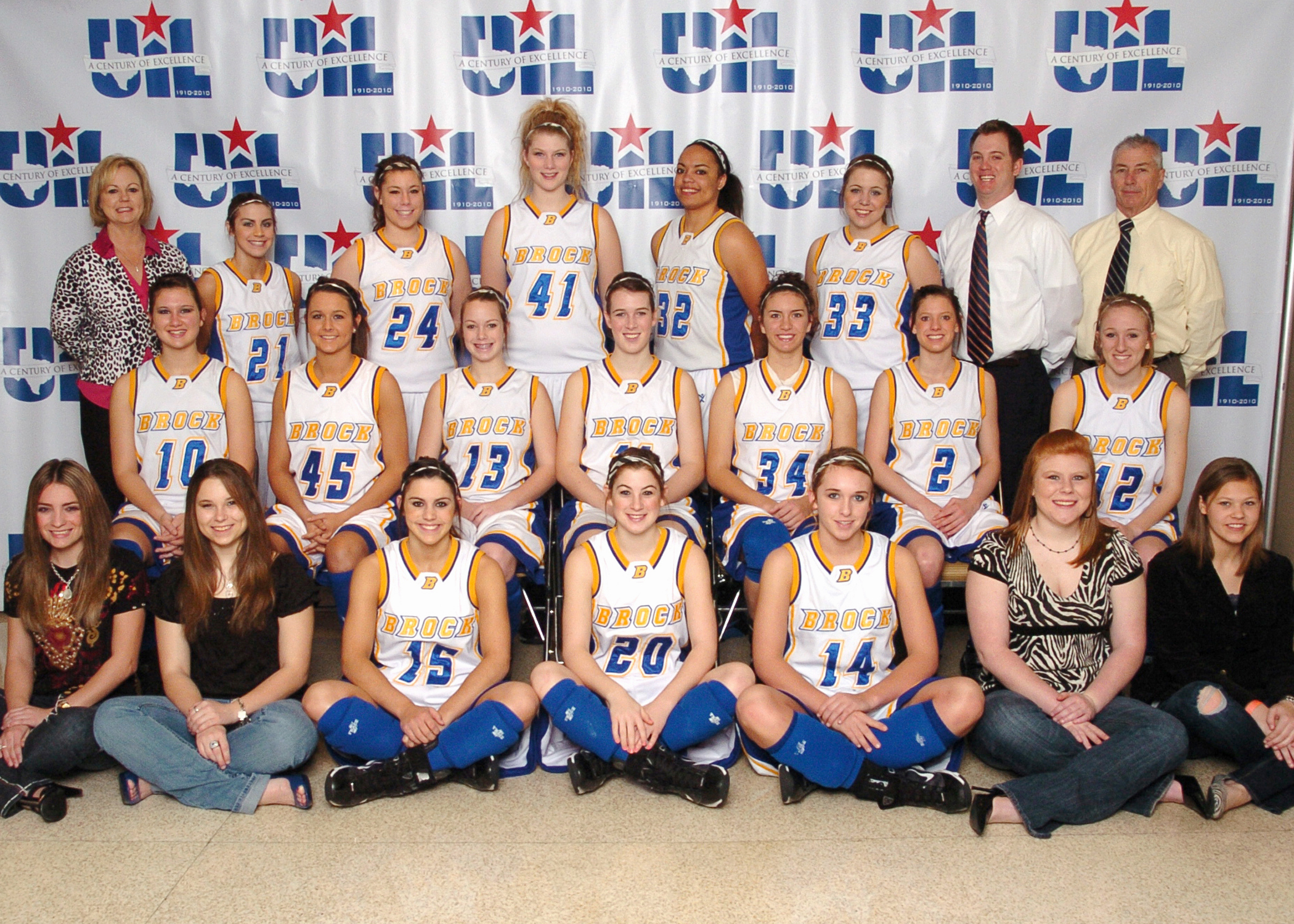 Members of the Conference 2A girls' state champion Brock basketball team include Taylor Naumann, Victoria Nesler, Kambrie Shoush, Kayce Gilman, Taylor Wallace, Britni Allison, Kylie Doucet, Amy Henard, Linsey Hays, Savannah Fisher, Randi Lee, Paige Parliamnet, Kamy Cole, Bailey Barksdale, Sammye Townsend, Payton Shoush, Hattie Smith, Jessica Faulkenberry, Kenisha Harris, Jennifer Brewer, Chance Westmoreland, Skip Townsend.
3A Champions - Texarkana Liberty-Eylau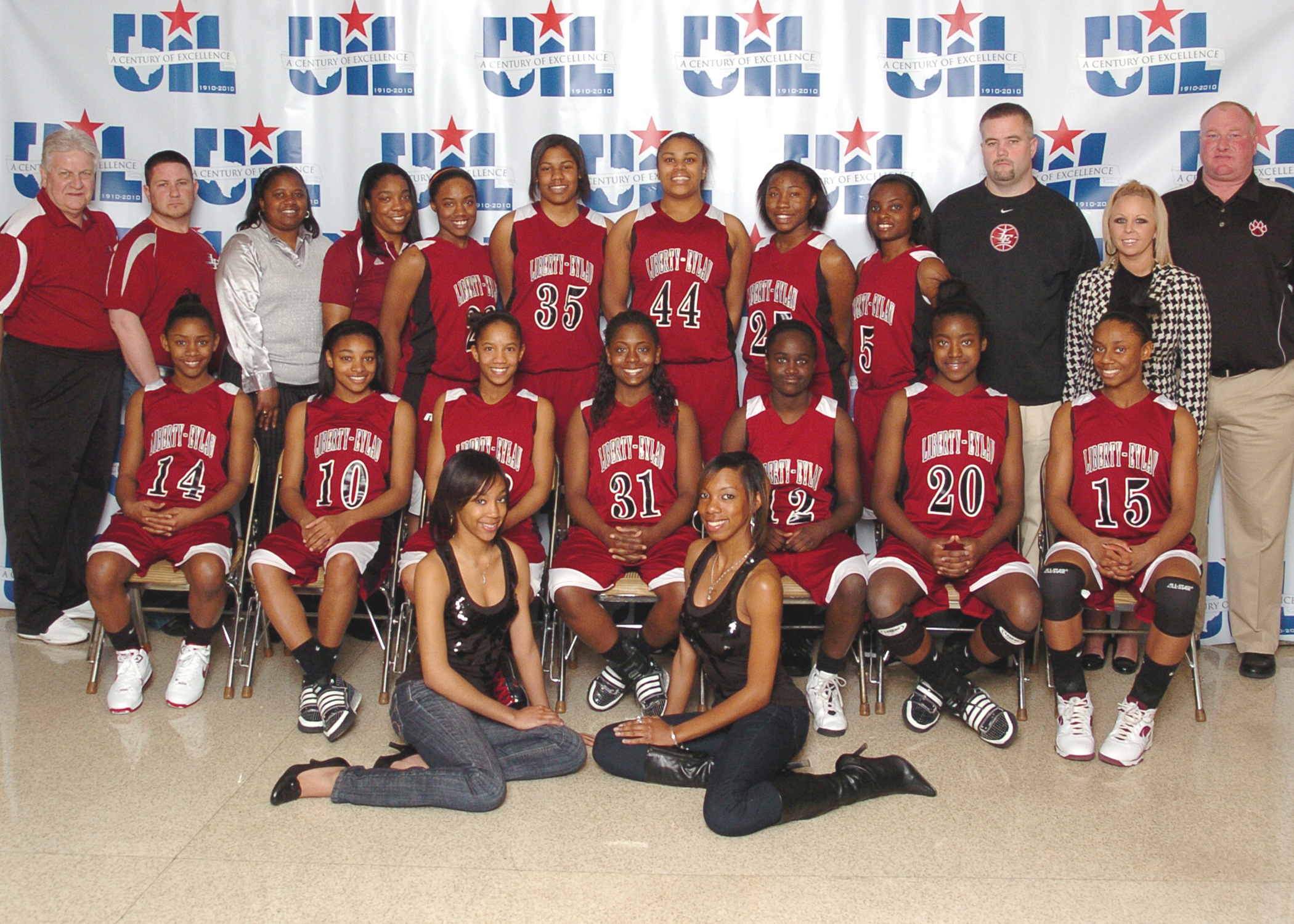 Members of the Conference 3A girls' state champion Texarkana Liberty-Eylau basketball team include Kashyra Thompson, Mercedes Bruce, Destinee Thrash, Shanetria Thomas, Alize' Pegue, Ebony Lewis, Tierra Cooper, Imani Wright, Sharde' Collins, Raydean Wheeler, Greg Fenton, Shonda Wilson, Jamila Ganter, Skylar Robertson, Tia Day, Bianca Stevenson, Jaleesa Gibson, Robert Cochran, Britney Redfearn, Ebony Vaughn, Chris Matthews.
4A Champions - Mansfield Timberview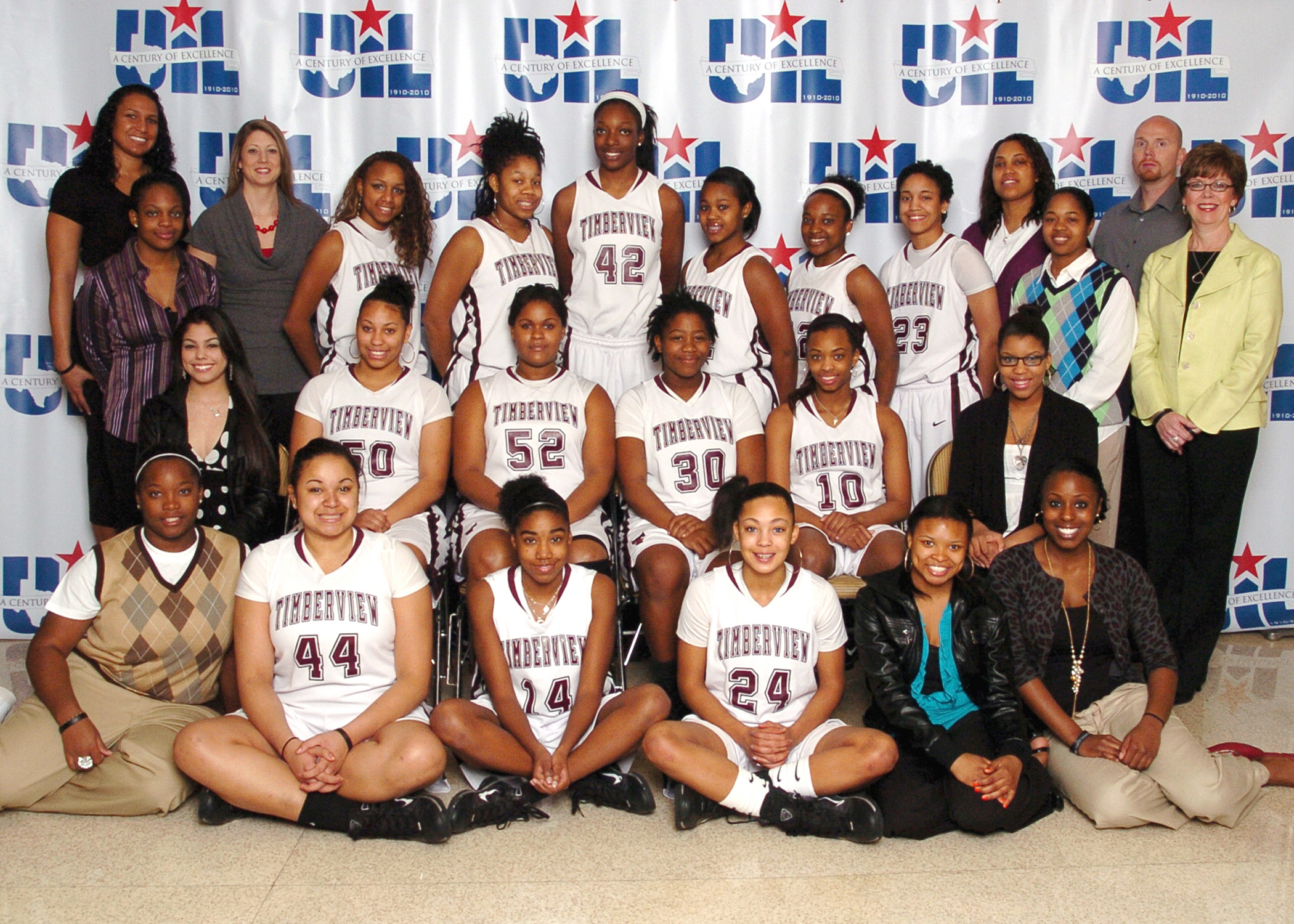 Members of the Conference 4A girls' state champion Mansfield Timberview basketball team include Shaneise Green, Breanna Alvarado, Camile Cole, Hunter Woolridge, Rachel Gbolado, Reyunia Holmes, Julie Archuleta, Jalan Hines, Chatil Blair, Diamond Evans, Kristin Askew, Taylor Wade, Tanya Richards, Ashley Terrance, Jessica Holley, Maegan Conwright, Cree Conner, Keyy Player, Alyssa Barlow, Keena Mays, Dana Godfrey, Lisa Branca, Trevor Smith, Candi Harvey.
5A Champions - Cy-Fair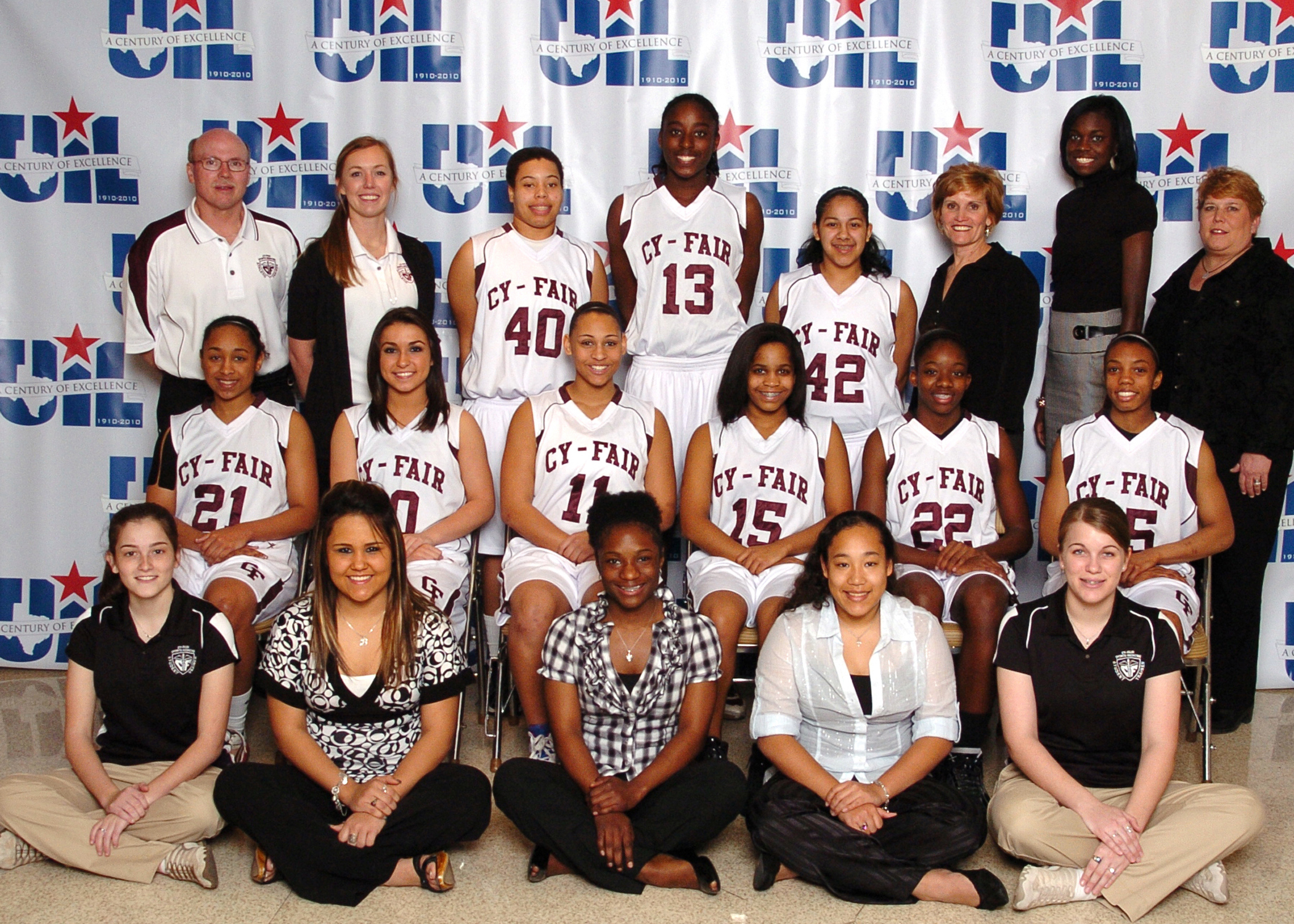 Members of the Conference 5A girls' state champion Cy-Fair basketball team include Mary Haddad, Brittany Marshall, Valeria De Walt, Jasmine Davidson, Ragan Ney, Cassie Peoples, Kelsi Corrales, Danika Cervenka, Nicole Martin, Tara Warren, Kayla Elliott, Arnold Thomas, Lindsey LeVeck, Alexus Romero, Chiney Ogwumike, Aarika Reyna, Ann Robubique, Ashlaa Horton, Amy Bomba.