Recent Site News & Updates
Page 1 of 42 pages 1 2 3 > Last ›
August 04, 2022
2022 July Music Advisory Committee Minutes
June 02, 2022
June Newsletter
Check out the latest Academic Newsletter which includes information on Capital Conference, planning for next year and other academic deadlines.
May 20, 2022
LD Paradigm Book
2022 LD Paradigm Book now posted
May 17, 2022
Congratulations to these UIL A+ Academic competitors who excelled in their contests!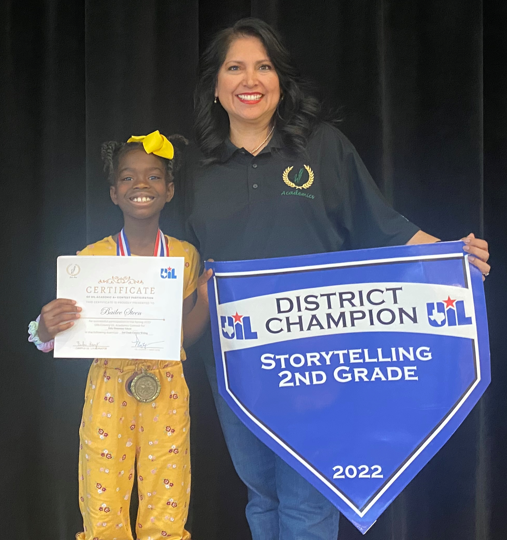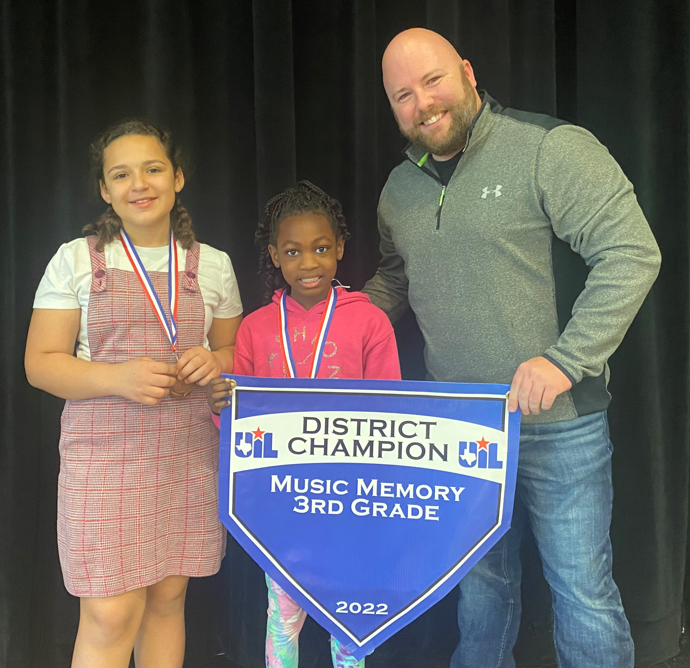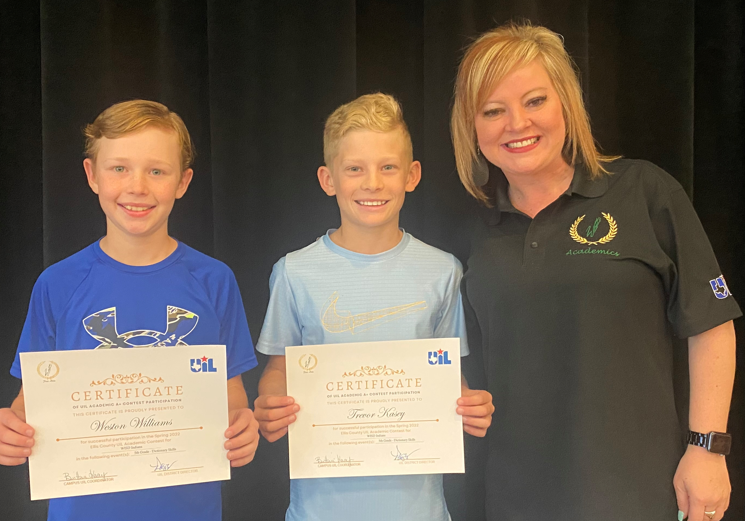 May 12, 2022
Check out the latest Academic Newsletter which includes information on Speech State Meet, Capital Conference, the journalism ILPC Summer Workshop and other academic deadlines.
April 26, 2022
Speech State Tournament
Congratulations to schools qualifying for the UIL Speech State Championship Tournament May 24-25! The Speech State Tournament webpage will serve as the information hub for details about each speaking contest and important pre-tournament deadlines for required forms. Review all the information well in advance of State. If questions remain, send them to Jana Riggins, State Speech & Debate Director at jriggins@uiltexas.org.
https://www.uiltexas.org/speech/info/speech-state-tournament
April 11, 2022
Essay Contest Finalists are Announced!
Congratulations to these finalists and to all who participated in this year's essay contests.
April 05, 2022
FAQs About Speaking Events at the Regional Meet
April 01, 2022
State Speech Honor Crew
Coaches: If you would like to recognize someone on your speech squad that has exhibited dedication, discipline and character in your forensic program this season, nominating them for the State Speech Honor Crew is a perfect way to honor them.
The State Speech Honor Crew is designed for exemplary speech students who are not already involved in the Speech State Meet but who demonstrate outstanding qualities. The Honor Crew assists tournament officials during the State Meet through chairing competition rounds, timekeeping and serving as monitors for the rounds. Not only is it an honor to serve, but these students participate in a great learning experience, seeing the best of the best competitors as they compete for a state championship.
It is required that students be nominated by their UIL speech coach. Nominations should be based on academic and competitive excellence in your speech and debate program and must meet eligibility standards. Since maturity is vital to the role these students play in the State Meet, it is recommended that students be upperclassmen.