State Executive Committee
The State Executive Committee will convene at 9:30 a.m. Monday, October 3, at the Austin Marriot North. The meeting will be live streamed here courtesy of the NFHS Network.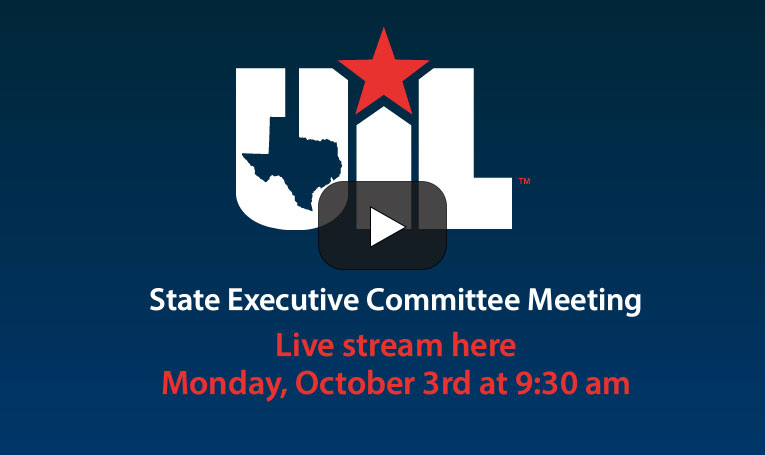 The State Executive Committee (SEC), appointed by the Commissioner of the Texas Education Agency, is composed of eight school administrators, representing each of the four geographical regions and each of the six conferences, and a minimum of four-at-large members. This committee interprets the rules, settles disputes between different UIL districts and disputes which arise past the district level, conducts investigations and hearings of alleged violations, and hears appeals.

Members of the 2022-2023 State Executive Committee
Mike Motheral, Sundown, Chair
Arturo Cavazos, Harlingen
James Colbert, Jr., Superintendent, Harris County Department of Education
Curtis Culwell, Garland
Johanna Denson, Austin, Vice Chair
Paul Galvan, Fort Worth
Leandro Gonzales, Jr., Grady ISD
Edna Kennedy, Burton ISD
Glen Teal, Superintendent, Jim Ned ISD
Marshall Scott III, Superintendent, Bay City ISD
Carla Voelkel, Superintendent, Dickinson ISD
Daryl Wade, Houston