Recent A+ Academics Site News & Updates
August 16, 2023
UIL A+ Art Bulletin will be available soon on the UIL store.
We are working to prepare the Art Smart Bulletin, which will be available as a digital download on the UIL store very soon!
February 13, 2023
Congratulations to Chisum Middle School A+ Students
Congratulations to Chisum Middle School A+ students in their UIL academic competitive accomplishments!

October 12, 2022
A+ Spelling Answer Sheets
Below are the A+ Spelling answer sheets that include a second page for each. If you received an A+ Handbook before October 12th, it is possible the handbook did not include the second page.
May 17, 2022
Congratulations to these UIL A+ Academic competitors who excelled in their contests!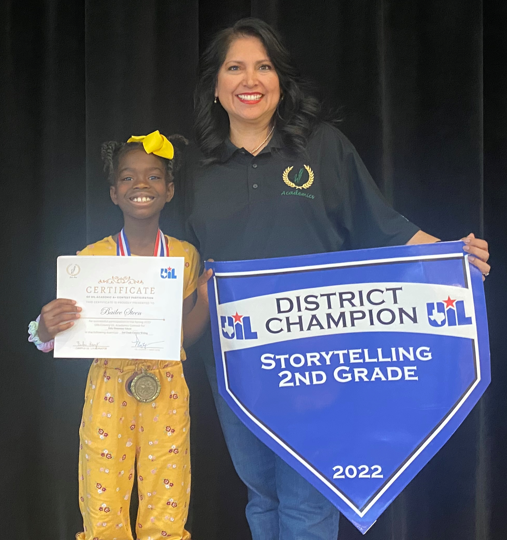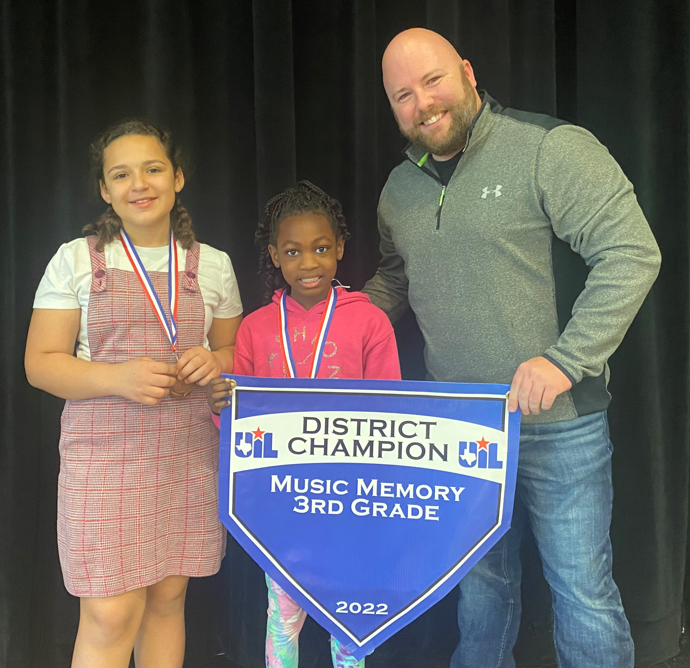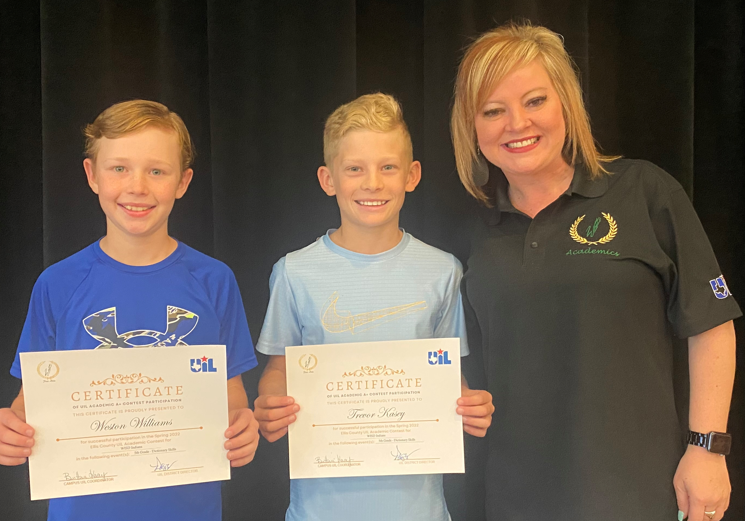 February 18, 2022
Congratulations to our A+ Academic Chess Puzzle Contestants!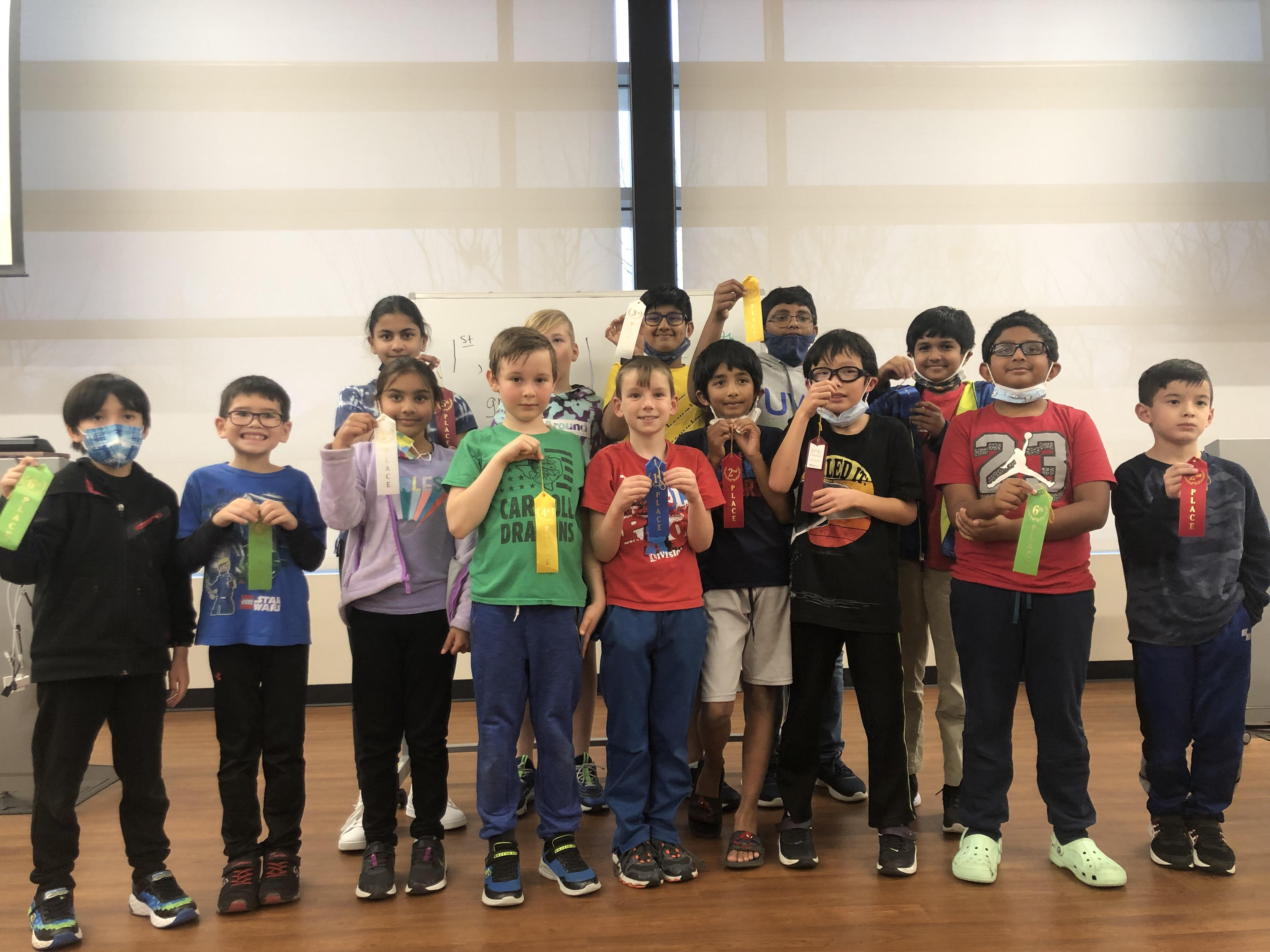 Congratulations to UIL A+ Academic students who competed in a Chess Puzzle event on February 16!
November 10, 2021
A+ Fall/Winter District Materials
Our office is preparing to send meet directors materials for fall/winter district meets.
If you requested printed meet materials by the deadline to order, here is when your materials will arrive:

* December 1- December 6 Meets- ship to arrive by November 18
* December 7- December 15 Meets- ship to arrive by December 3
* January 3- January 11 Meets- ship to arrive by December 16
* January 13- January 22 Meets- ship to arrive by January 7
* January 24- January 29 Meets- ship to arrive by January 14

If you requested digital files, here is when the email with meet material will arrive:
*December Meets- Will be emailed on November 11
* January Meets- Will be emailed on December 3
January 21, 2020
A+ Spring District Shipping Schedule
Shipping Information for A+ Spring District Meets (will be updated as more information is possible)
Printed Materials:
February 1- 7 meets are being shipped by January 24
February 8- 15 meets are being shipped towards the beginning of January 27 week
Digital Materials:
February meets were emailed on January 15
November 15, 2019
A+ Fall/Winter Shipping Schedule
Shipping Information for A+ Fall/Winter District Meets
Printed Materials:
December 1-10 meets are being shipped to arrive by November 22 (or earlier)
December 11-17 meets are being shipped to arrive by December 4
January 6-18 meets are being shipped to arrive by December 18
January 21-31 meets are being shipped to arrive by January 9
Digital Materials:
December meets: materials emailed by November 14
January meets: materials emailed by December 11
January 09, 2019
Shipping Information for A+ Spring District Meets
Printed Materials:
February 1-6 meets are being shipped to arrive by January 25th.
February 7-13 meets: materials arrive by January 30th
February 14- March 5 meets: materials arrive by February 1st
March 6- March 30 meets: materials arrive by February 15th
April 1- end of May meets: materials arrive by March 6th
Digital Materials:
February meets: materials emailed by January 16
March meets: materials emailed by February 13
April and May meets: materials emailed by March 8
November 13, 2018
Shipping Information for District Materials
Printed Materials:
District meets scheduled for December 1-4 are being shipped to arrive by Thursday, November 15
District meets scheduled for December 5-11 are being shipped to arrive by Wednesday, November 28
District meets scheduled for December 12-20 are being shipped to arrive by Wednesday, December 5
District meets scheduled for January 2-19 are being shipped to arrive by Wednesday, December 12
District meets scheduled for January 22-30 are being shipped to arrive by Friday, January 11
Digital Materials:
District meets scheduled in December are being emailed Wednesday, November 13
District meets scheduled in January are being emailed Monday, December 17