Recent Athletics Site News & Updates
Track & Field News
Page 1 of 15 pages 1 2 3 > Last ›
October 18, 2021
2021 October Legislative Council Meeting
October 17-18, 2021
The 81st annual meeting of the Legislative Council of the University Interscholastic League was held on October 17 & 18, 2021 at the Sheraton Austin Georgetown. The Sunday Public Forum and Monday General Session were live streamed courtesy of the NFHS Network.
Legislative Council General Session Packet

Meeting Schedule:
October 17th:
8AM - Legislative Council Public Forum – Live Stream | Agenda
9:30AM
-Academic Standing Committee – Agenda
-Music Standing Committee – Agenda
-Athletics Standing Committee – Agenda
10:30AM - Policy Standing Committee – Agenda

October 18th:
9AM - Legislative Council General Session - Live Stream | Agenda
June 05, 2021
4A Final Softball Game Delayed Due to Inclement Weather
Update: The 4A Final between Liberty & Corpus Christi Calallen will resume at 2:45pm.
Due to thunderstorms in the Austin area, the 4A softball Final between Liberty and Corpus Christi Calallen has been temporarily suspended until the weather no longer poses a threat to the area. Updates on game resumption will be posted on the Spectator Information page and UIL social media channels.
February 18, 2021
Girls Swimming & Diving State Meet Postponed
Due to expected power outages and water shortages in San Antonio, the UIL Girls State Swimming and Diving Championships have been rescheduled to Monday and Tuesday, March 1st-2nd. Tickets purchased for the girls meet will be valid for the new dates. The UIL Boys State Swimming and Diving Championships continue to be scheduled for Friday and Saturday, February 26th-27th.
Schools participating in the girls championships may practice on Sunday, February 28th, for no longer than two hours and starting no earlier than 2:00 p.m. with local school administration approval.
If you have any questions please contact us.
May 26, 2020
UIL Updates Due to COVID-19
UIL schools may, but are not required to, begin Summer Strength and Conditioning, Skills Instruction and Marching Band Practices and Rehearsals on June 8, 2020. The requirements can be found in the Athletics and Music COVID Information pages listed below. UIL will continue to work with state officials and monitor CDC and other federal guidance to determine any potential modifications.
March 19, 2020
COVID-19 (Coronavirus) and Athletic Contests
Amid growing concerns over COVID-19 (Coronavirus), the UIL state events have been suspended.
More information on Athletic contests can be found here.
March 03, 2020
NFHS De-certifies Louisville Slugger Meta Bat
Effective March 3, 2020.
The "2020 Blue 33" Louisville Slugger Baseball Bat is decertified and no longer available for use in high school competition.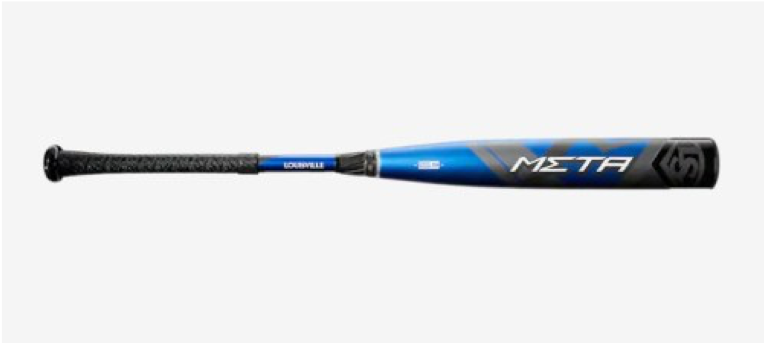 Effective immediately, this bat (33" length Louisville Slugger Meta composite bat) should be considered a non-compliant bat.
December 03, 2019
The 2020-2022 Conference Cutoff numbers are now available!
July 15, 2019
2019-20 Orientation Packet
The 2019-20 Orientation Packet, with information for UIL sponsors, advisors, directors and coaches is now available.