Boys Basketball State Tournament Honor Teams
Presentation Schedule - Saturday, March 14, 2020
Honoring the 1995 tournament champions.
Teams will be recognized during halftime of the listed game time below:
8:30 AM - La Rue La Poynor
1:30 PM - Sudan & Clarksville
7:00 PM - Port Arthur Lincoln & San Antonio East Central
1995 Teams
1A Champions - Sudan

Members of the Conference A boys' state champion Sudan basketball team include Travis Lovell, Everest Williams, Roger Huey, Lee Ray, Jorge Mota, Corey McAdams, Chad Chester, Deshon Jenkins, Jarrod Fisher, Jerald Weaver, Jerimi Bourland, Justin Bellar, Mackie Washington, and Coach Doug Boxell.
2A Champions - La Poynor

Members of the Conference AA boys' state champion La Poynor basketball team include Josh Skipper, Travell Davis, Reggie Hall, Kelvin Henderson, Kevin Clark, Jammie Maze, Assistant Coach Don Tarrant, Coach Dwane Nichols, Jeffery Tarrant, Dale Burk, Curtis Rust, Lucas Radar, Steven Eldridge, Derrick Williams, Shaun Hanks, Derrick Clark, and Mark Williams.
3A Champions - Clarksville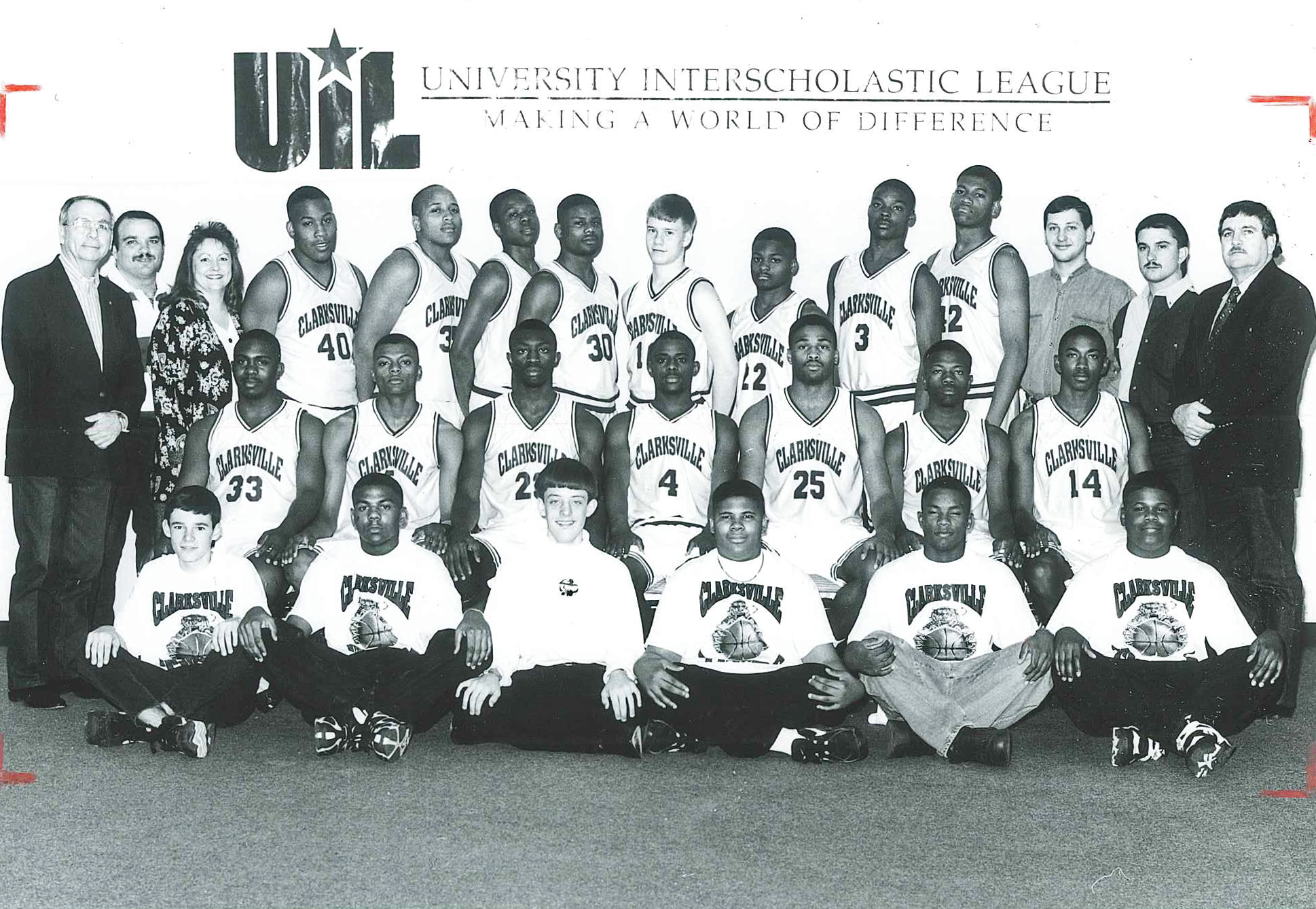 Members of the Conference AAA boys' state champion Clarksville basketball team include Kevin Moore, Corey Willis, Cal Reep, Lamichael Moore, James Hall, Larry Doolittle, Tim Colbert, Rodney Garnes, Dexter Patrick, Zed Paige, Alex Phillips, Jeff Runels, Nathan Titus, Coach Clyde Carlisle, John Carlisle, Camey Limbock, Boris Nickerson, Ronomeke Richardson, Wesley Lewis, Jamichael Watkins, Brad Hall, Cliff Edwards, Eric Coleman, Jeff Edwards, Bryce Puckett, Blaine Puckett, and Assistant Coach Bobby Puckett.
4A Champions - Port Arthur Lincoln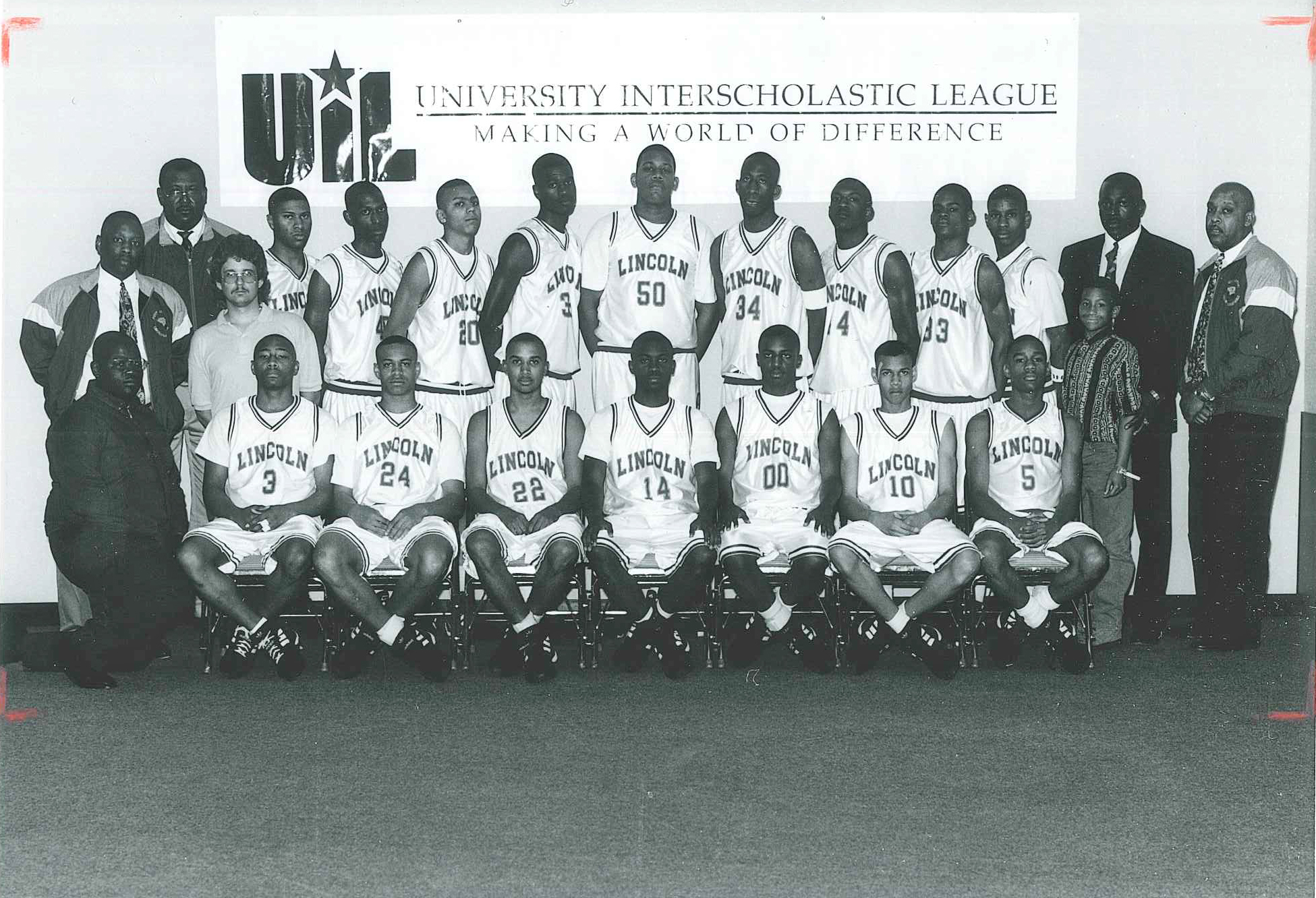 Members of the Conference AAAA boys' state champion Port Arthur Lincoln basketball team include Simian Queen, Isaac Washington, Shockmain Davis, Spencer Comeaux, Sidney Keal, Dyran Lockwood, Thad Sanders, Gabriel Duffy, Shawn Klinger, Jason Payne, Harry Gunner, Bernie Aikels, Alexander Reeder, Dominic Hardie, Stephen Jackson, Chris James, Keith Harris, Thomas Mouton, Dwayne Conner, Coach Andre Boutte, and Assistant Coach Dwight Scypion.
5A Champions - San Antonio East Central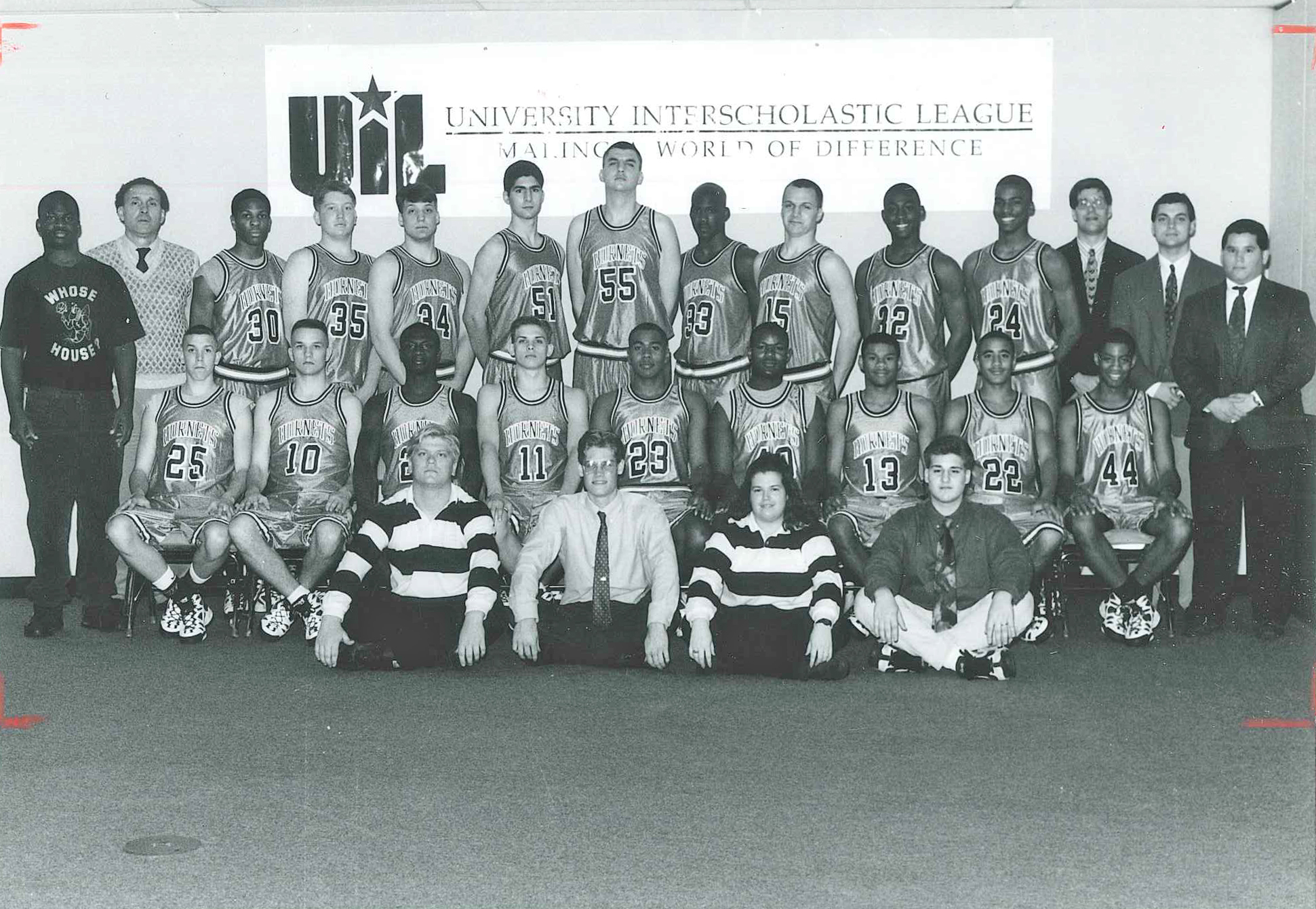 Members of the Conference AAAAA boys' state champion San Antonio East Central basketball team include Chris Crumley, Craig Risow, Melody Costello, Robert Hosek, Blake Sims, Chip Moxley, Oliver House, David White, Charles Jackson, Curtis Lundy, Keith Rice, Josh Barnes, Marquieth Braziel, Eugene Meadows, Coach Stan Bonewitz, Eric Luke, Steve Shrum, Jeremy Lear, Jason Minica, Matt Divin, Ben Lakey, Stanley Bonewitz, Stacy Dudley, Donte Mathis, Assistant Coach Jay Mead, Assistant Coach Matt Oden, and Charles Trevino.