Boys Basketball State Tournament Honor Teams
Presentation Schedule -
Friday, March 8, 2019
Teams will be recognized during halftime of the listed game time below:
1:30 PM - Jacksonville Douglass, Crockett Bunche
Saturday, March 9, 2019
Honoring the 1994 tournament champions.
Teams will be recognized during halftime of the listed game time below:
8:30 AM - Krum
1:30 PM - Lipan & Plainview
7:00 PM - Ferris & Willowridge
1969 Teams
PVIL 3A Champions - Jacksonville Douglass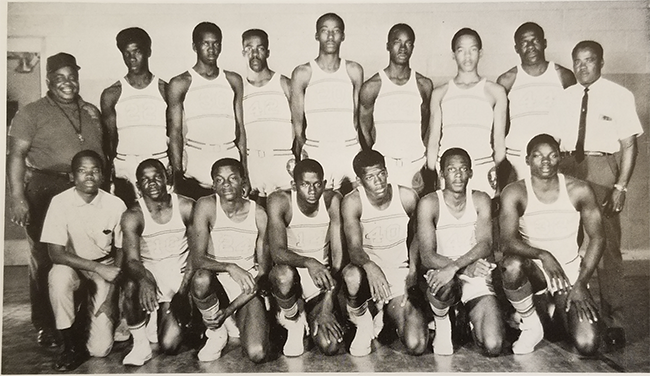 1994 Teams
1A Champions - Lipan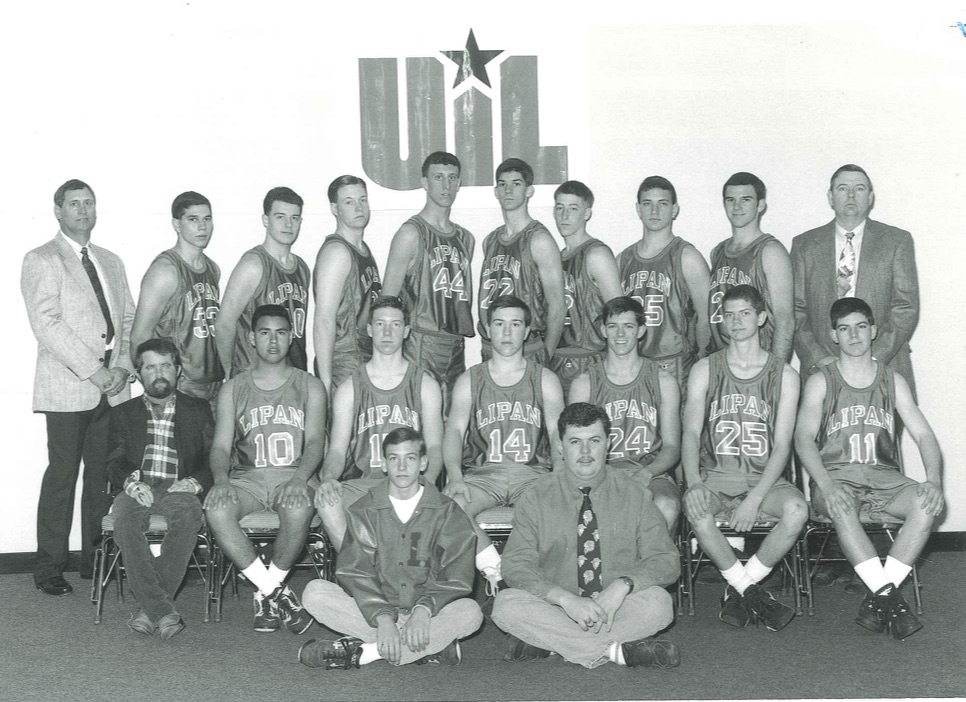 Members of the Conference 1A boys state champion Lipan basketball team include: Cody Chandler, Chris Tarpley, T.J. Bleeker, Jeremy Pierson, Eric Szostek, Wade Redwine, Jason Miller, Johnny Spikes, Clint Ledbetter, Jr. Fergueson, Les Branson, Johnny Eades, Will Bailey, Joe Patino, Coach Tommy Bleeker, Assistant Coach Ed Ledbetter.
2A Champions - Krum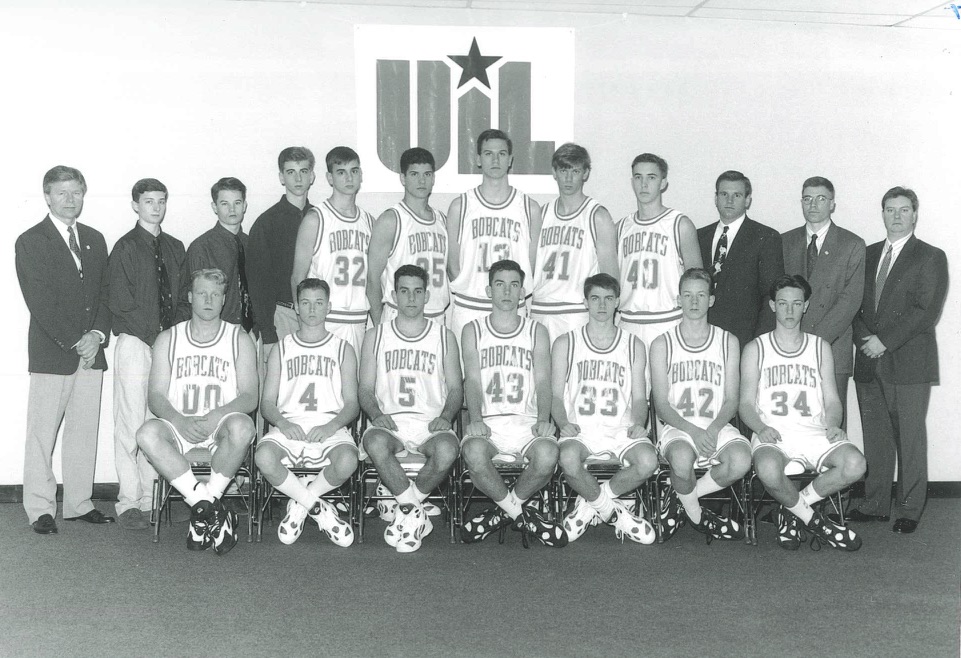 Members of the Conference 2A boys state champion Krum basketball team include: Bryan Hamm, Bret Andrus, Michael Khoury, Matthais Eckstein, Ryan Peterson, Paul Ragland, Jake Chism, Jason Martin, Jason Waller, Barry Kemp, John Benedict, Bryan Kemp, Coach Troy Hamm, Assistant Coach Brad Freeman, Assistant Coach Charles Willison.
3A Champions - Ferris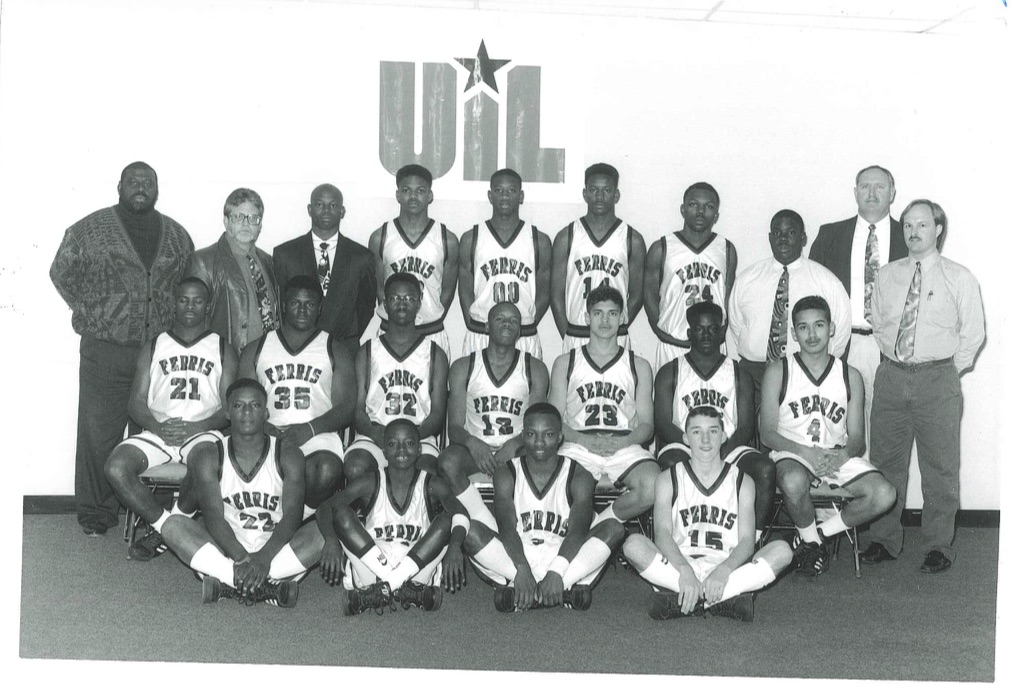 Members of the Conference 3A boys state champion Ferris basketball team include: Vernon Butler, Pedro Trejo, Jeremy Sims, Rayshun Lynn, Tyson Hollywood, Alonzo Harrison, Kendrick Cherry, Casey Greene, Jonathan Spence, Robert Brown, Kris Salas, Kyle Rogers, Jason Runnels, Kurt Harrison, Tracy Johnson.
4A Champions - Plainview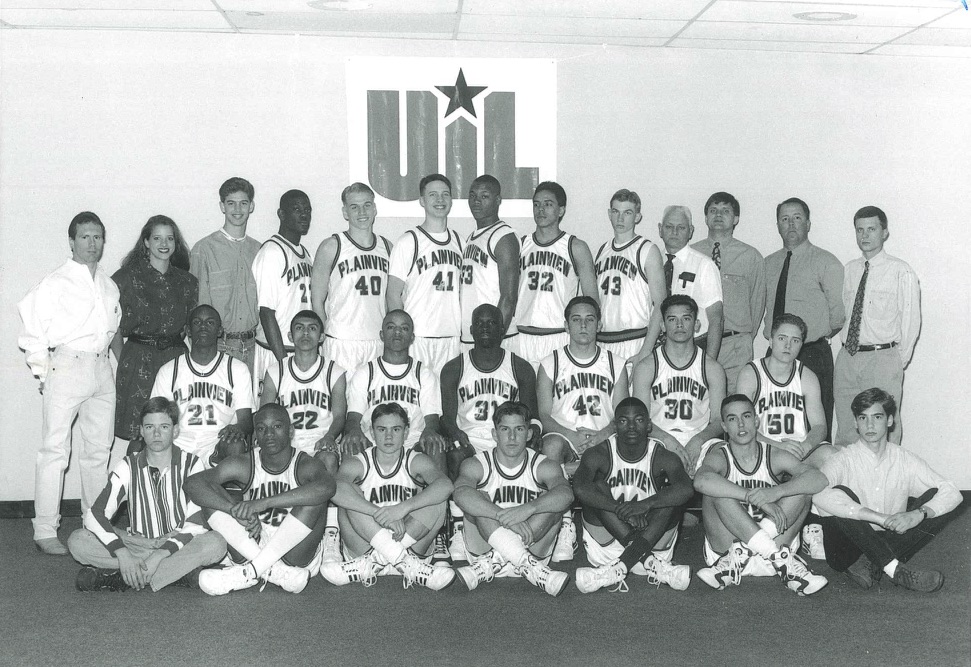 Members of the Conference 4A boys state champion Plainview basketball team include: Dibi Ray, Steven Gonzales, Marcus Williams, Michael O'Neal, Ruben Deleon, Jira Sansom, Juan Gomez, Steven Riddley, Rob Bass, Mickey Marshall, Tory Bryant, Joel Stary, Scott Parr, Barry Donham, Adam Stary, Jamie Riggins, Matt Robertson, Broderick Jackson, Coach Carl Irlbeck, Assistant Coach John Smith, Assistant Coach Tracey Summer, Assistant Coach Davis Manchee.
5A Champions - Sugar Land Willowridge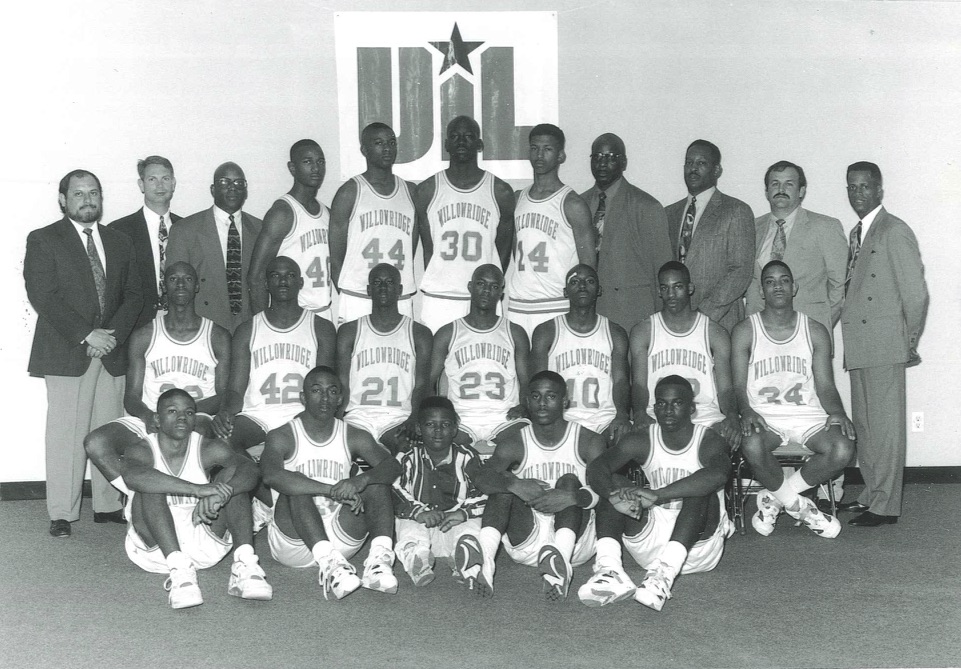 Members of the conference 5A boys state championship Willowridge basketball team include: Leland Redmond, Damon Bell, Chris King, Clint Walker, Earnest Swindell, King Whetstone, Andrae Chretien, Carlose Grace, Cory Syon, Jason Williams, Ansu Sesay, Gilbert Trahan, Alex Sam, Kenyada Parker, Louis Brown, Damond Malloy, Coach Gary W. Nichols, Assistant Coach Mike Randle.