Volleyball State Tournament Honor Teams
Presentation Schedule
Honoring the 2009 State Champions. The presentation schedule will be posted at a later date.
Teams
1A Champions - Louise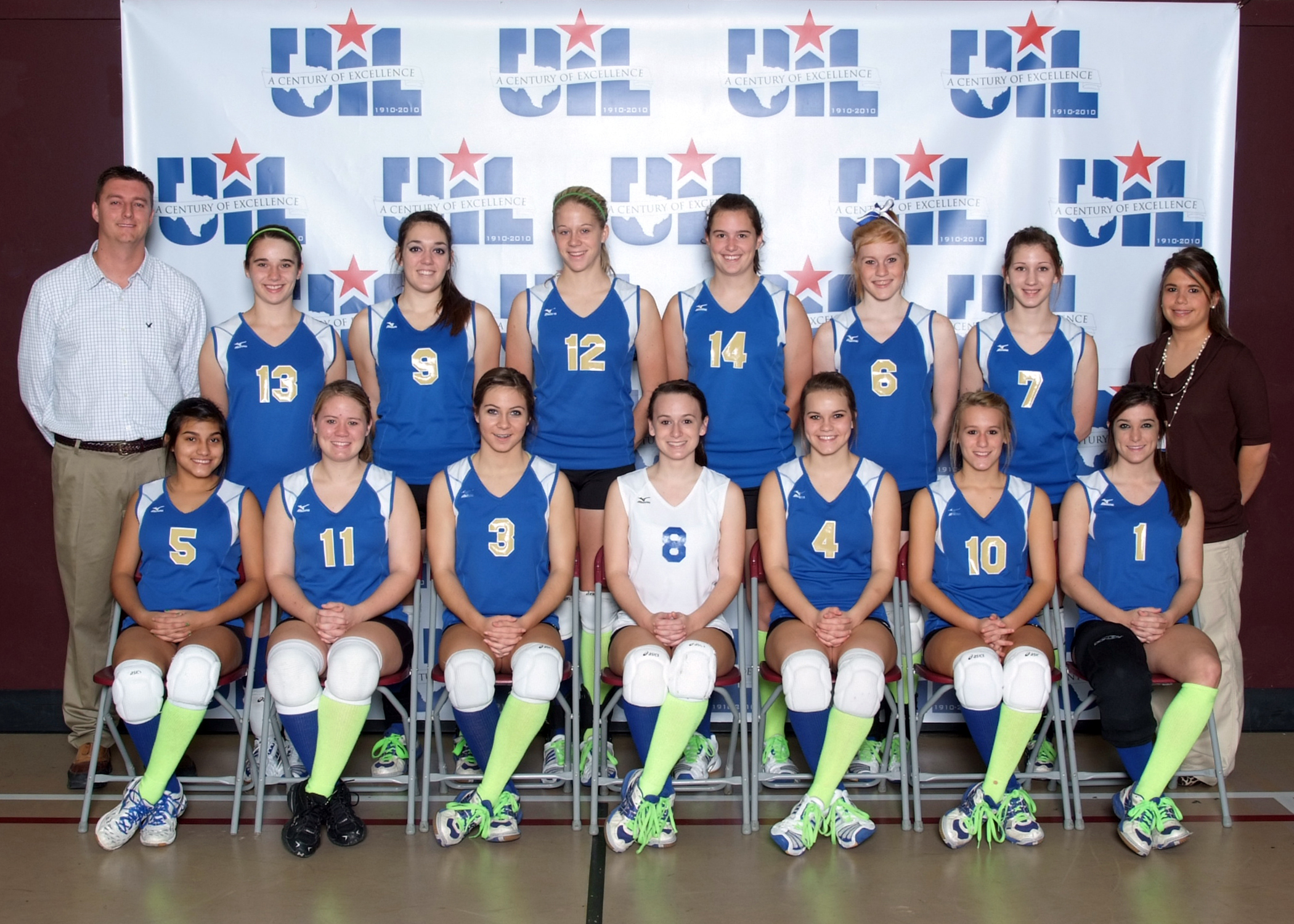 Members of the Conference A girls' state champion Louise volleyball team include Gabby Foster, Kirsten Machicek, Shayla Machicek, Diana Garcia, Lauren Hlavaty, Shelby Kotulek, Kelsi Kutac, Ashley Wagner, Kaleigh Kutac, Ashley Lutringer, Amber Bain, Sky Svatex, Katie Brown, Assistant Coaches: Chelsea Hubenak, Marja Lutringer, Head Coach Bryan Branch.
2A Champions - Poth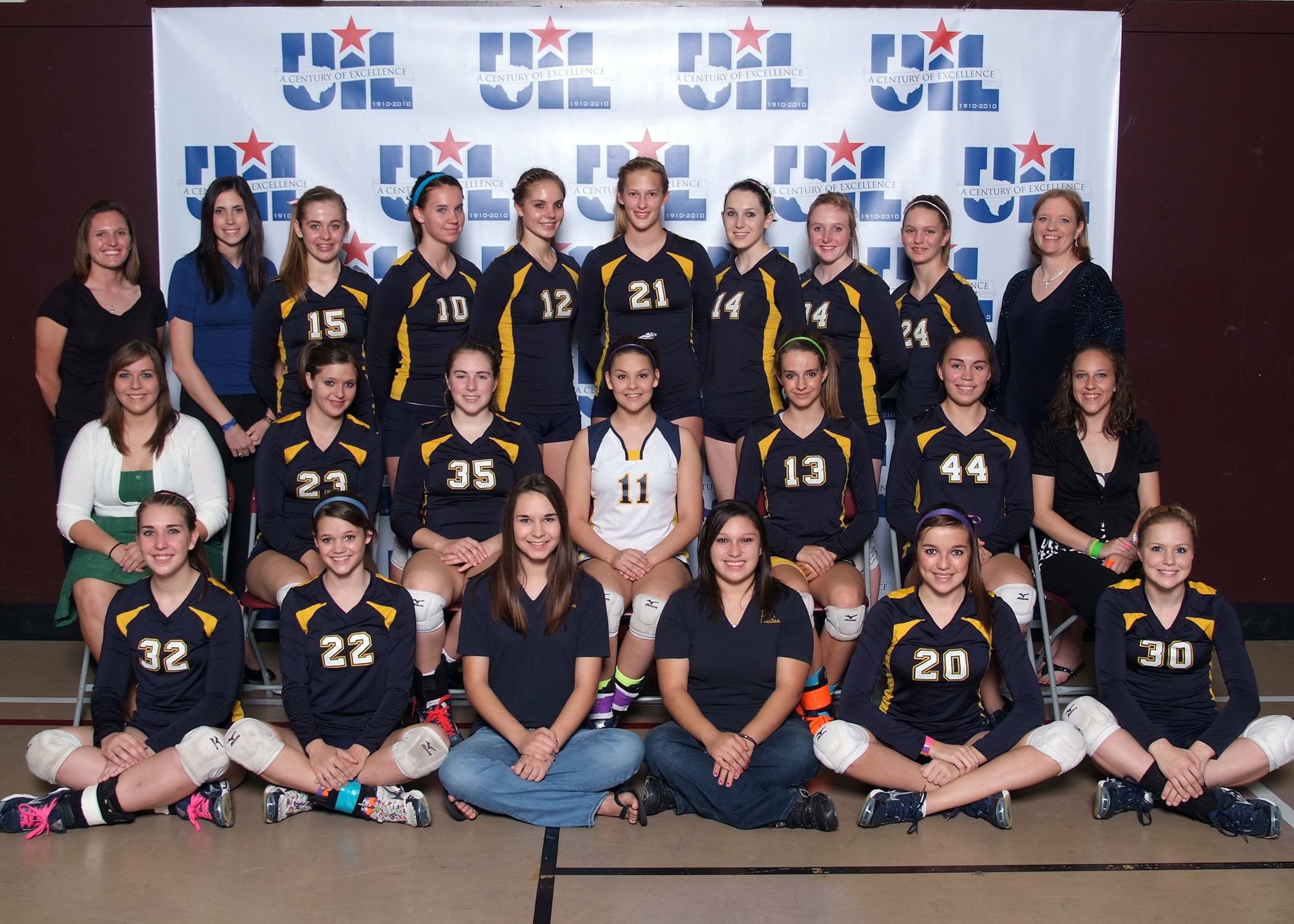 Members of the Conference 2A girls' state champion Poth volleyball team include Bethany Friesenhahn, Maritza Radske, Jordan Kotara, Kara Lucherk, Kelsee Felux, Corin Nelson, Tara Broyles, Tara Dunn, Morgan Koenig, Micah Weaver, Victoria Moczygemba, Kelli Kolodziej, Amy Orth, Claire Raabe, Jessica Dziuk, Heather Rocha, Managers: Caitlyn Gorzell, Monica Cavazos, Statisticians: Haether Meyer, Daniella Noguez, Assistant Coaches: Amanda Kotara, Carilee Robbins, Peggy Hosek, Head Coach Patti Zenner.
3A Champions - Lucas Lovejoy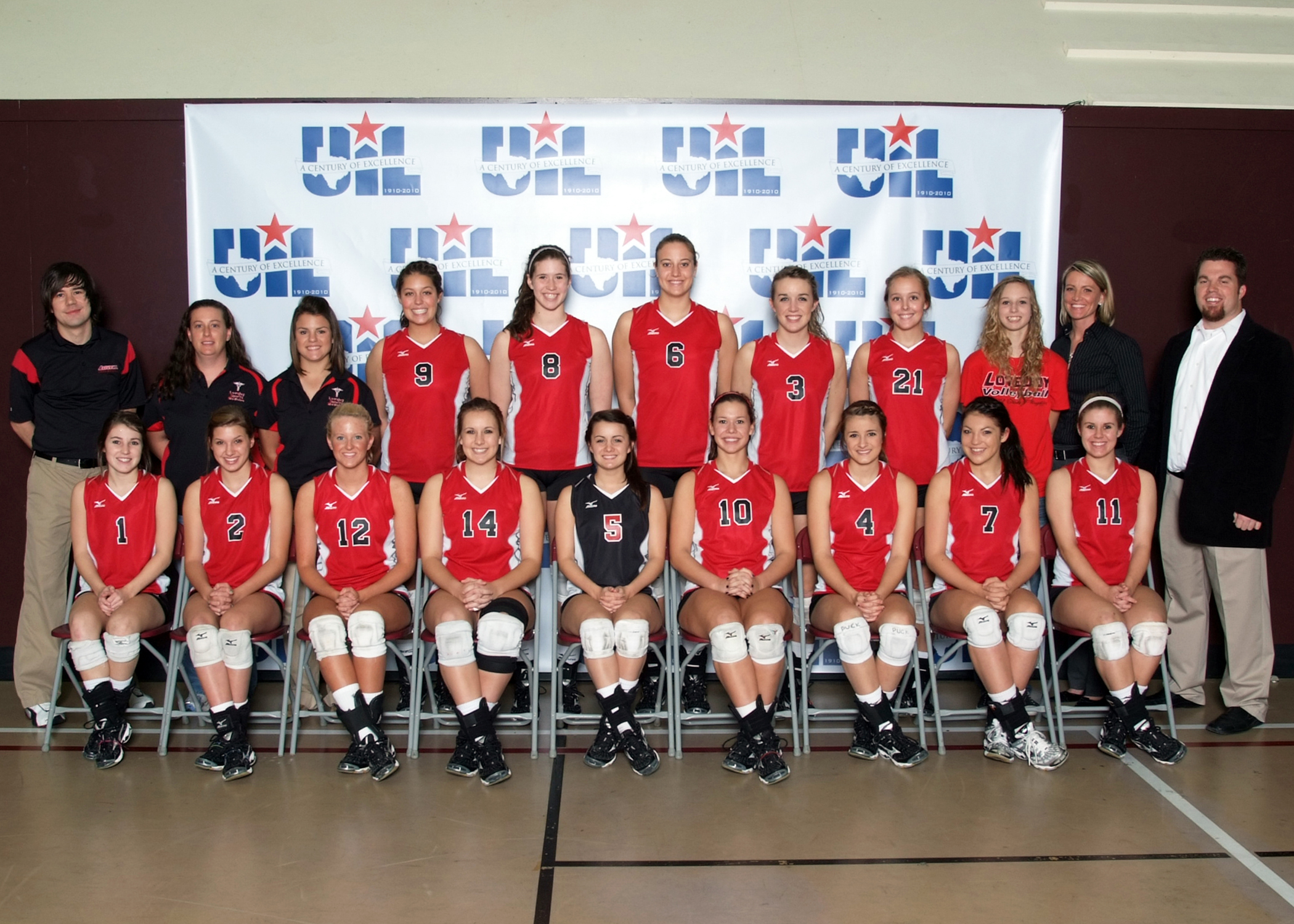 Members of the Conference 3A girls' state champion Lucas Lovejoy volleyball team include Becki Kendall, Bailey Martin, Lauren McDaniel, Malloria Puckett, Kate Turner, Whitney Stevens, Ashley Prince, Andie Malloy, Courtney Ray, Tyler Bradsher, Addason Lamb, Camille Collinsworth, Brennan Roehrig, Natalie Puckett, Manager: Meagan Hancock, Trainers: Beth Johnson, Susan Smiley, Quentin Oliphant, Assistant Coaches: Bryan Stanfield, Dena Goddard, Jeff Kear, Head Coach Ryan Mitchell.
4A Champions - Canyon Randall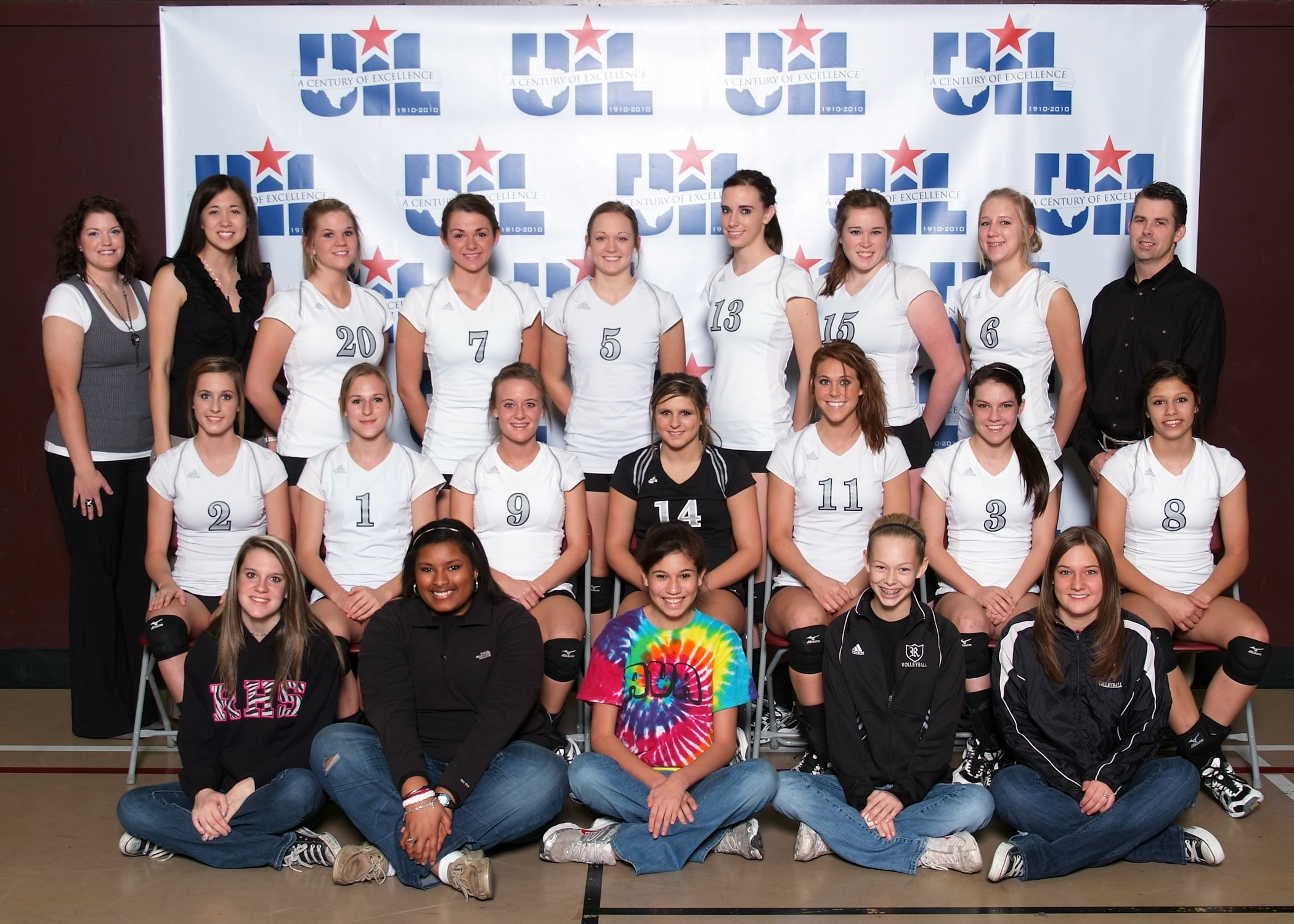 Members of the Conference 4A girls' state champion Canyon Randall volleyball team include Karlee Kleiber, Libby Strickland, Madalyn Pepper, Ashley Davis, Whitney Hunt, Tori Jobe, Katie Dudding, Alyson Smith, Peyton Price, Aubree Piper, Tawney Westenburg, Raegan Shelton, Abby White, Managers: Aurelia Moore, Jessi Davis, Statisticians: Morgan Thomas, Annalisa Morales, Assistant Coaches: Amy Rice, Heather Bates, Head Coach Jason Culpepper.
5A Champions - Amarillo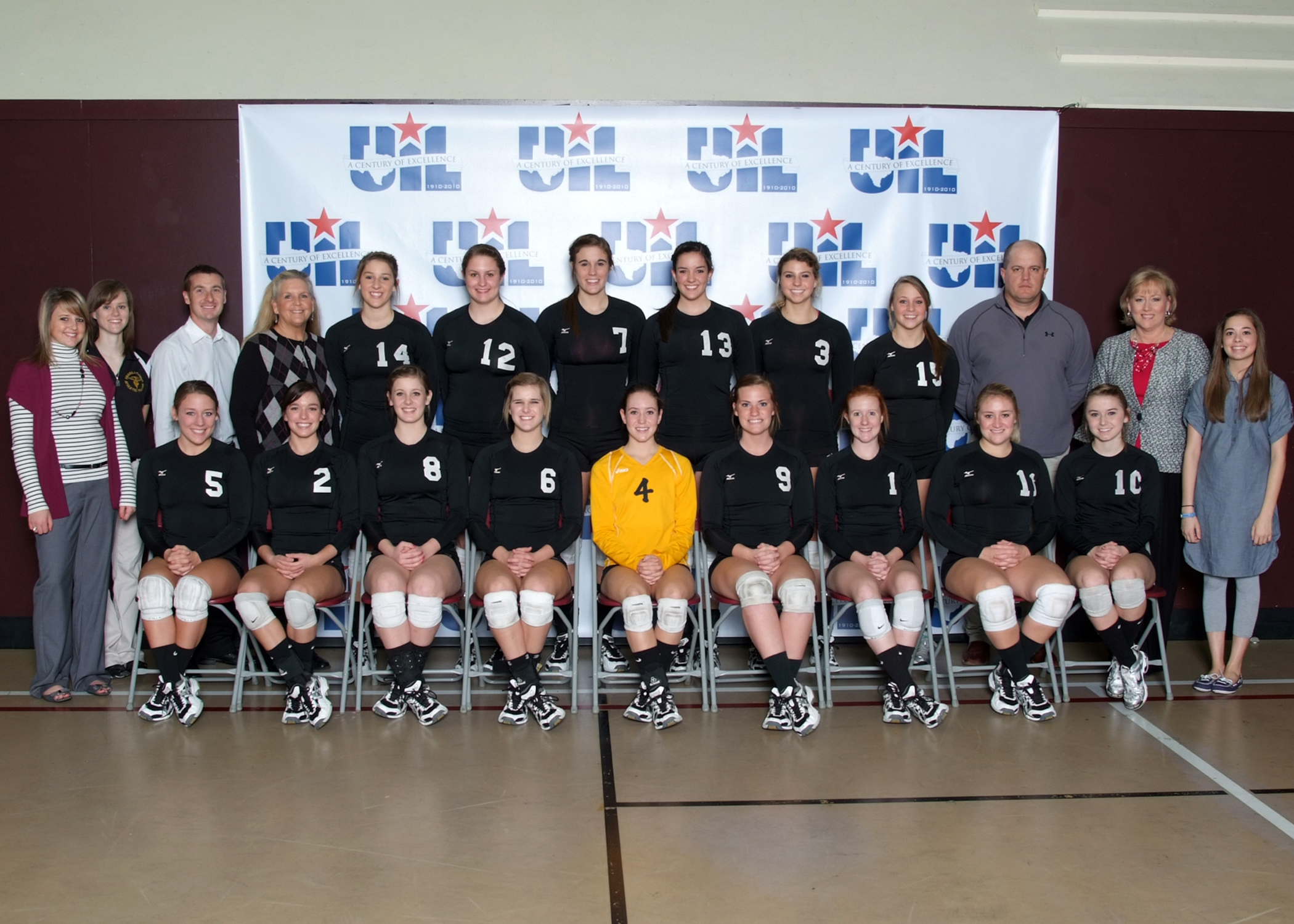 Members of the Conference 5A girls' state champion Amarillo volleyball team include Emily Klein, Micah Nolan, Neely Borger, Eden Williams, Danielle Barker, Sheridan Burgess, Sarah Erhart, Madelyn Robinett, Sarah Puckett, Lauren Britten, Josalynn Wise, Cailtin Wallace, Michelle Russell, Hollie Hawkins, Carlie Foust, Managers: Natalie Quintana, Paige Spencer, Trainer: Jessica Brook, Assistant Coaches: JaNeen Eudy, Kirk Stokes, Bo Dees, Head Coach Jan Barker.