Athletics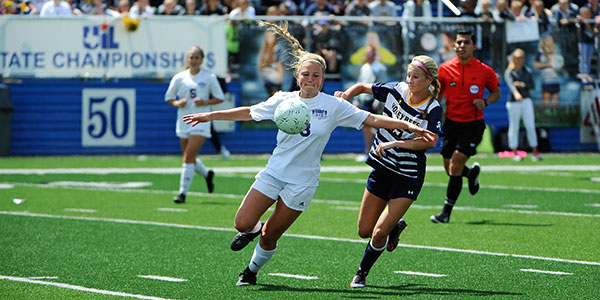 The UIL provides services to its member schools in the organization and administration of region and state championships in 14 sports. The athletics homepage is designed to provide information on all UIL sponsored sports.
Rules, Guidelines, and Materials
Educational & Training Programs
Athletics News & Updates
November 09, 2023
Baseball Communication Device Approved
The use of a one-way communication device between a coach in the dugout and a team's catcher for the purposes of calling pitches will be permitted in UIL high school baseball beginning this upcoming baseball season. This change to Rules 1-6-2 and 3-2-5 was approved by the National Federation of State High School Associations (NFHS) Baseball Rules Committee.
2023-24 baseball rule changes can be found at, https://www.nfhs.org/sports-resource-content/baseball-rules-changes-2024/
October 26, 2023
Team Tennis State Championships Update
7:00 AM UPDATE: Thursday's Team Tennis Championship matches are currently postponed due to inclement weather in the Waco area. We will provide an update at 10:00 AM.
10:13 AM UPDATE: Weather permitting, matches could begin as early as 12:30 PM on Thursday. Matches will have two sites with all three matches running simultaneously.
4A Finals & 5A Finals - Waco Regional Tennis Center
6A Finals - Baylor University
September 12, 2023
Trackwrestling Update
NEW 2023-24 Season - Weekly recording of actual competition weight is required in Trackwrestling to measure compliance with the above rule. Wrestlers must have a Trackwrestling weigh-in for ALL competitions, two-day tournaments require only the initial day weigh-in. 
August 14, 2023
Drone Policy
Subject to local discretion, drones may be used in compliance with any local, homeland security, or FAA regulations / laws for practice purposes only.
Drones may not be used in association with any scrimmages, contests or games, other than as specifically allowed by the playing rules of the contest.
For football, according to NCAA Rules, drones are not allowed over the field or the team area when squad members are present within the playing enclosure. Outside the limit lines, game management (or conference policy) govern drone activity. This governance will include all federal, state, and local laws including campus policy where appropriate.
For UIL purposes, drones are not allowed to fly over the footprint of the stadium when team members, officials, bands, and other spirit groups are present.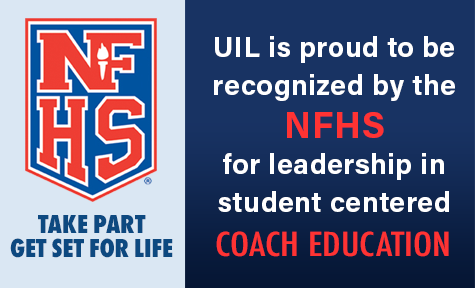 The UIL and MaxPreps.com have teamed up to make results, records, team information and stats from UIL sports available using MaxPrep's sports information system. Learn how coaches and fans can participate.