Volleyball State Tournament Honor Teams
2017 Honor Teams
Honoring the 2007 state tournament champions-
1A Champions - Windthorst
2A Champions - Bushland
3A Champions - Wimberley
4A Champions - Waco Midway
5A Champions - Amarillo
Presentation Schedule
2017 Volleyball Honor Teams Presentation Schedule
Teams
1A Champions - Windthorst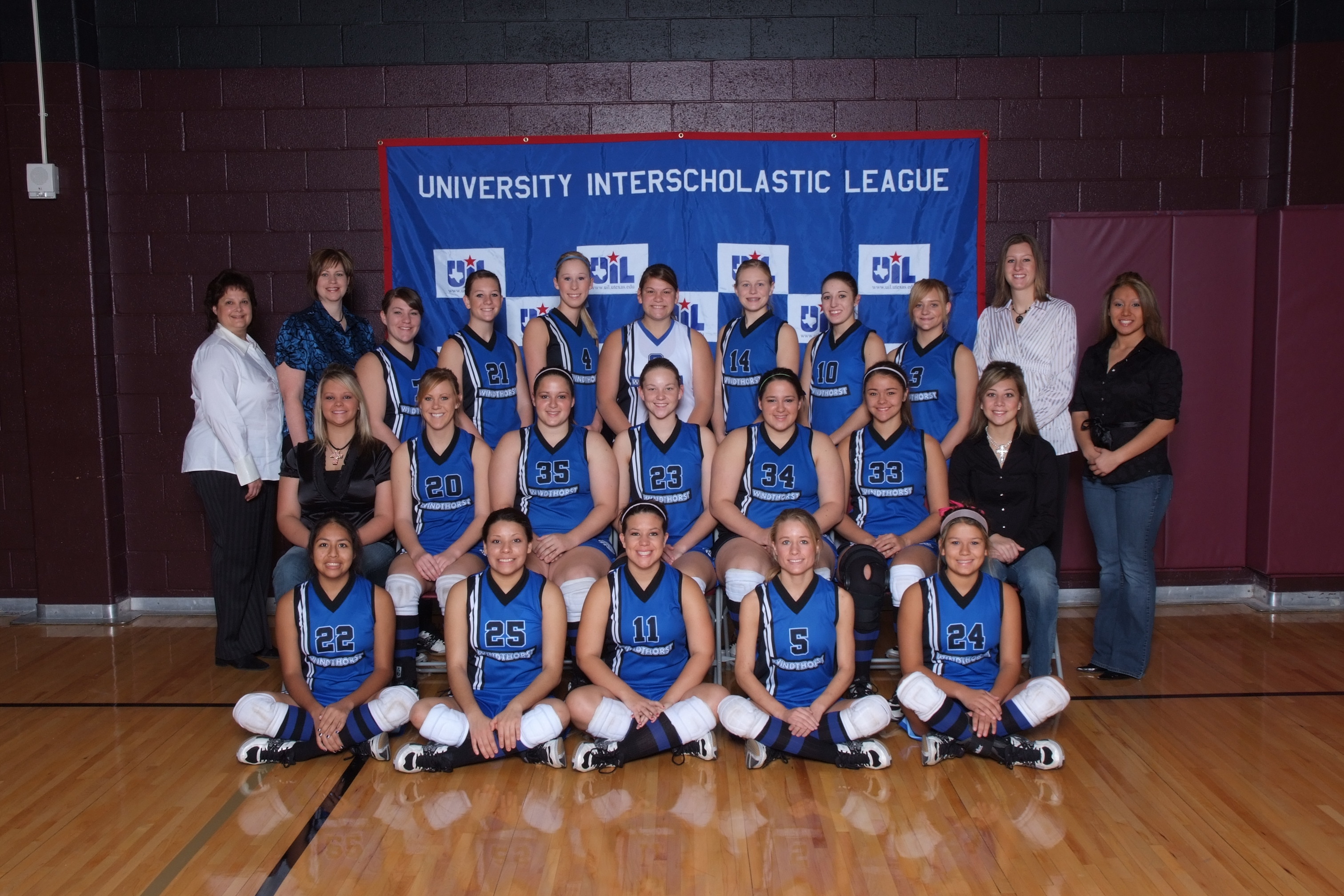 Members of the Conference 1A girls state champion Windthorst volleyball team include Cindy Ramirez, Martha Monreal, Mackenzie Humpert, Aleisha Zotz, Samantha Deluna, Jordan Hoegger, Emily Hoff, Abby Zotz, Mallory Schenk, Leann Zotz, Annie Daws, Kayla Provence, Head Coach Stacy Wolf, Assistant Coach Brenda Doyle, Kinsey Steinberger, Marissa Schreiber, Carmen Stallcup, Peytan Teichman, Whitney McCorkle, Tanna Sales, Avery Hoff, Assistant Coach Heather Stark, Nereida Rodriguez.
2A Champions - Bushland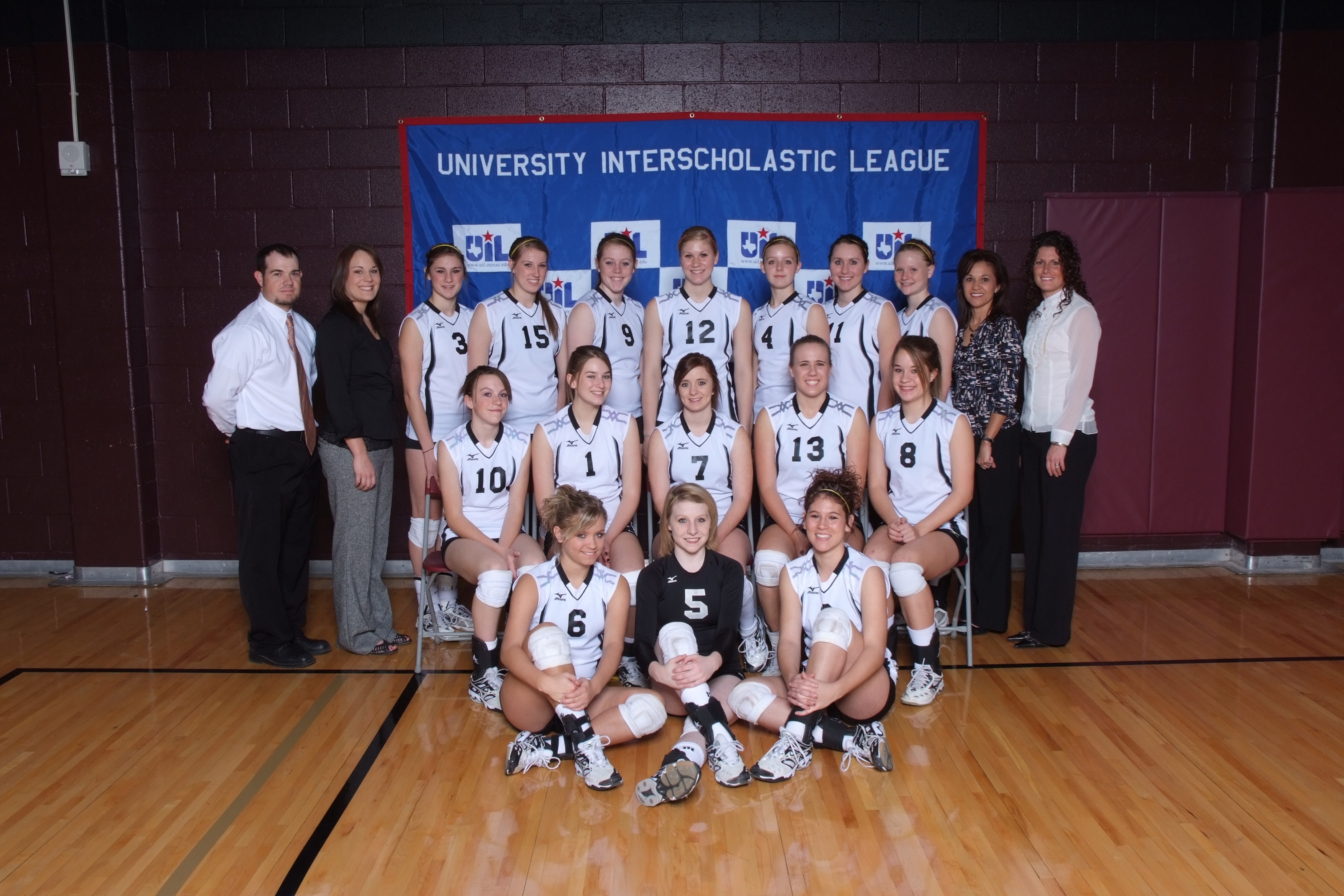 Members of the Conference 2A girls state champion Bushland volleyball team include Brittany Lemons, Stephanie Fowler, Kaitlyn Patterson, Lauren Fowler, Kelsey Pratt, Kristen Tucker, Jodi Wilson, Madyson McKean, Assistant Coach Brent Morris, Christie Simmons, Brittany Ammons, Kenzie Walden, Lisa Adams, Christina Steinkruger, Kirsten Beasley, Whitney wood, Madison Sharp, Assistant Coach Stacy Paul, Head Coach Makesha Maupin.
3A Champions - Wimberley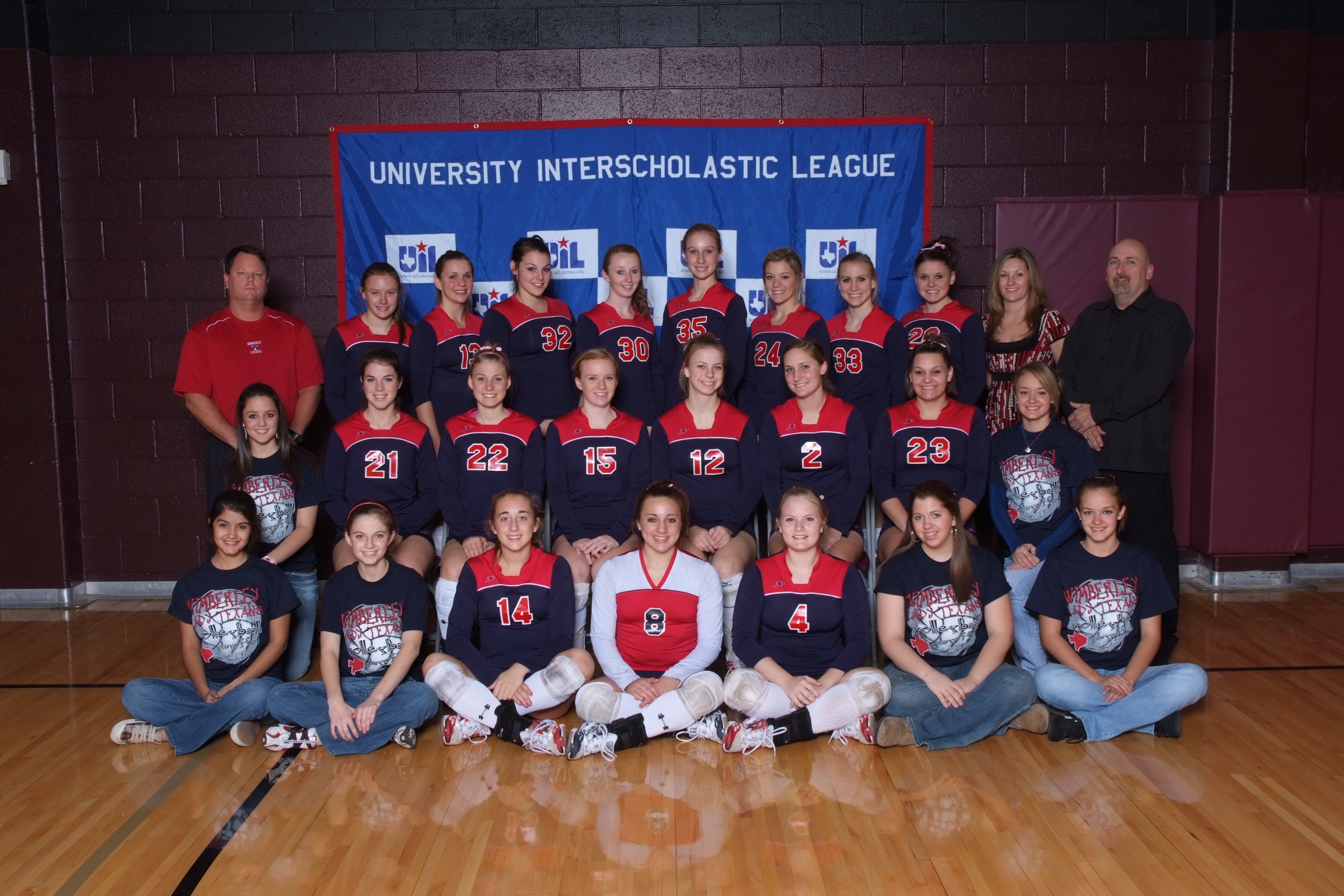 Members of the Conference 3A girls state champion Wimberley volleyball team include Jacqui Pedraza, Tess Allen, Eryn Barroso, Mia Huey, Maddie Milner, Ashley Dragowetz, Megan Warne, Tori Davis, Lauren Tutle, Devynn Wilson, Kaili Cusack, Bailey Naslund, Keely Simmons, Tiffany Kennemer, Rachel Warne, Assistant Coach Doug Milner, Audi Keith, Casey Douglass, Magen Buse, Britney Schindler, Laura Blab, Autumn Carruthers, Linsey Leinneweber, Katie Milam, Lacy Lea, Assistant Coach Holly McGuire, Head Coach Lee Grisham.
4A Champions - Waco Midway
Members of the Conference 4A girls state champion Waco Midway volleyball team include Megan Leinfelder, Elise Ingram, Lauren Ray, Sarah Groman, Sybil Westrup, Robby Hartland, Mandy Tamez, Kelsey O'Neil, Megan Mader, Laura Simon, Jordan Rice, Lisa Chop, Jared Stepp, Janet Angell, Assistant Coach Jana Thomas, Makenzie Robertson, Amanda Woolley, Tammy Mader, Ale'tra Ware, Alyssa Lewis, Assistant Coach Ryan Porter, Lia Caserta.
5A Champions - Amarillo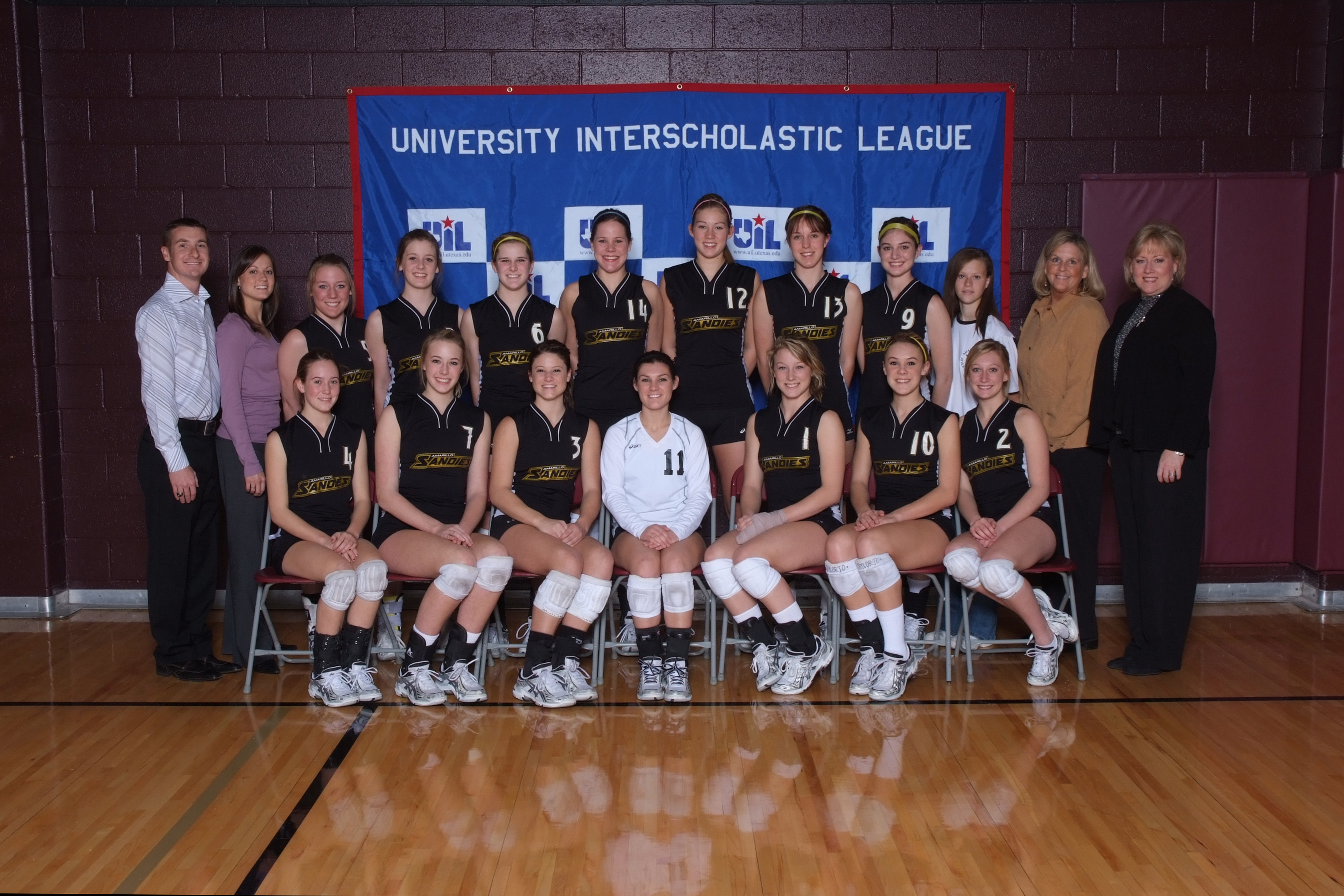 Members of the Conference 5A girls state champion Amarillo volleyball team include Eden Williams, Torri Campbell, Breanne Owens, Halie David, Brianne Barker, Kelsey Black, Jordin Crump, Assistant Coach Kirk Stokes, Assistant Coach Bonnie Williams, Danielle Barker, Madelyn Robinett, Sheridan Burgess, Catherine Neilson, Stephanie Wells, Ashley Pylant, Aryn Bohannon, Jessica Brock, Assistant Coach JaNeen Eudy, Head Coach Jan Barker.