Boys Basketball State Tournament Honor Teams
Presentation Schedule -
Friday, March 10, 2017
Teams to be presented at the halftime of listed game time.
3:00 PM - 4A Semi-final Game
1967 PVIL Teams - Milton Kirkpatrick & I.M. Terrell
7:00 PM - 6A Semi-final Game
1967 Conference B - Kennard
Saturday, March 11, 2017
Honoring the 1992 tournament champions.
Teams to be presented at the halftime of listed game time.
8:30 AM - 1A Game
Conference 2A - Troup
1:30 PM - 2A Game
Conference 1A - Laneville
Conference 4A - Dallas South Oak Cliff
7:00 PM - 4A Game
Conference 3A - Stafford
Conference 5A - Longview

1992 Teams
1A Champions - Laneville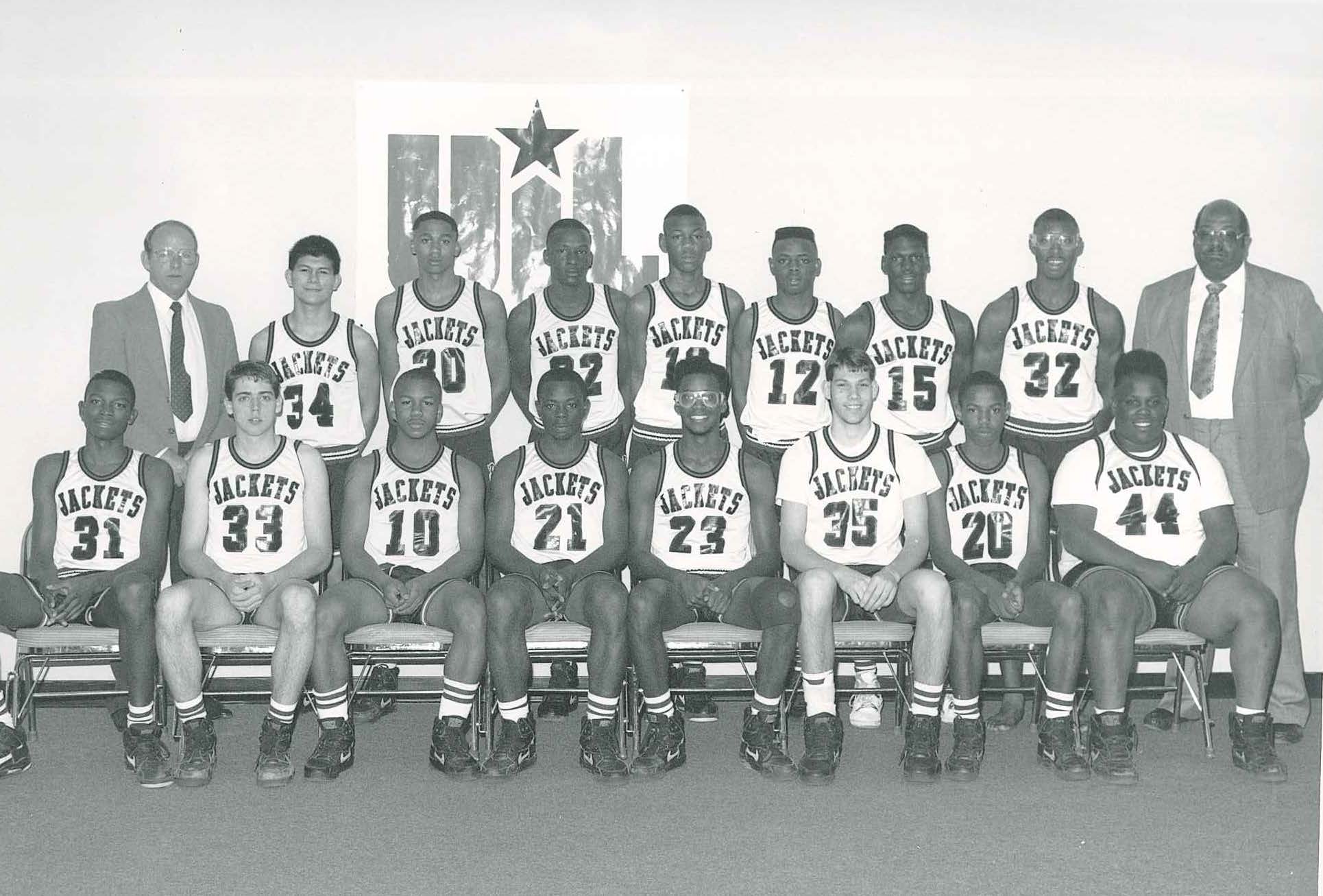 Members of the Conference A boys' state champion Laneville basketball team include: Kelvin Vanzandt, David Willis, Derreck Waggoner, John Russaw, Brad Harris, Richard Hammett, Anthony Neal, Anthony Peters, Dexter Lovett, Joe Rodriguez, Jerome Polk, Reggie Loftis, Cedric Bowens, Keith Renfro, Fred Bowens, Corey Barnes, Bennie Gupton.
2A Champions - Troup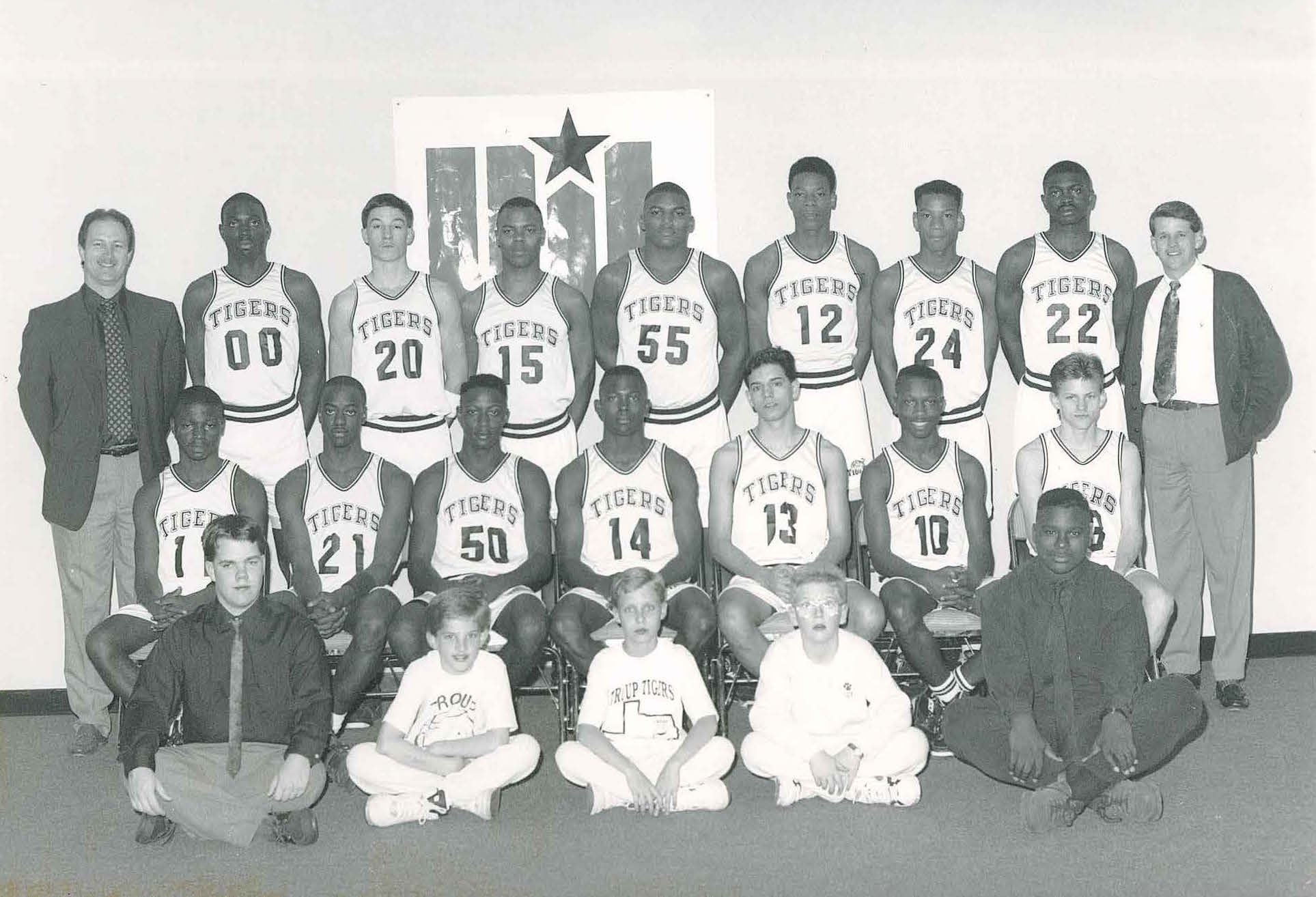 Members of the Conference 2A boys' state champion Troup basketball team include: Jonathon Allen, Justin Miskel, Ryan Marshall, Coy Johnson, Curtis White, Jerome Jiles, Ray Franklin, Tony Kincade, Anthony Jones, Sammy Myers, Nicky Lacy, Chuck Lafferty, Terry Lowry, David Mills, Joey Martin, Tony White, Edward Jasper, Billy Matlock, Adron Matlock, Greg Austin, Leland Hand.
3A Champions - Stafford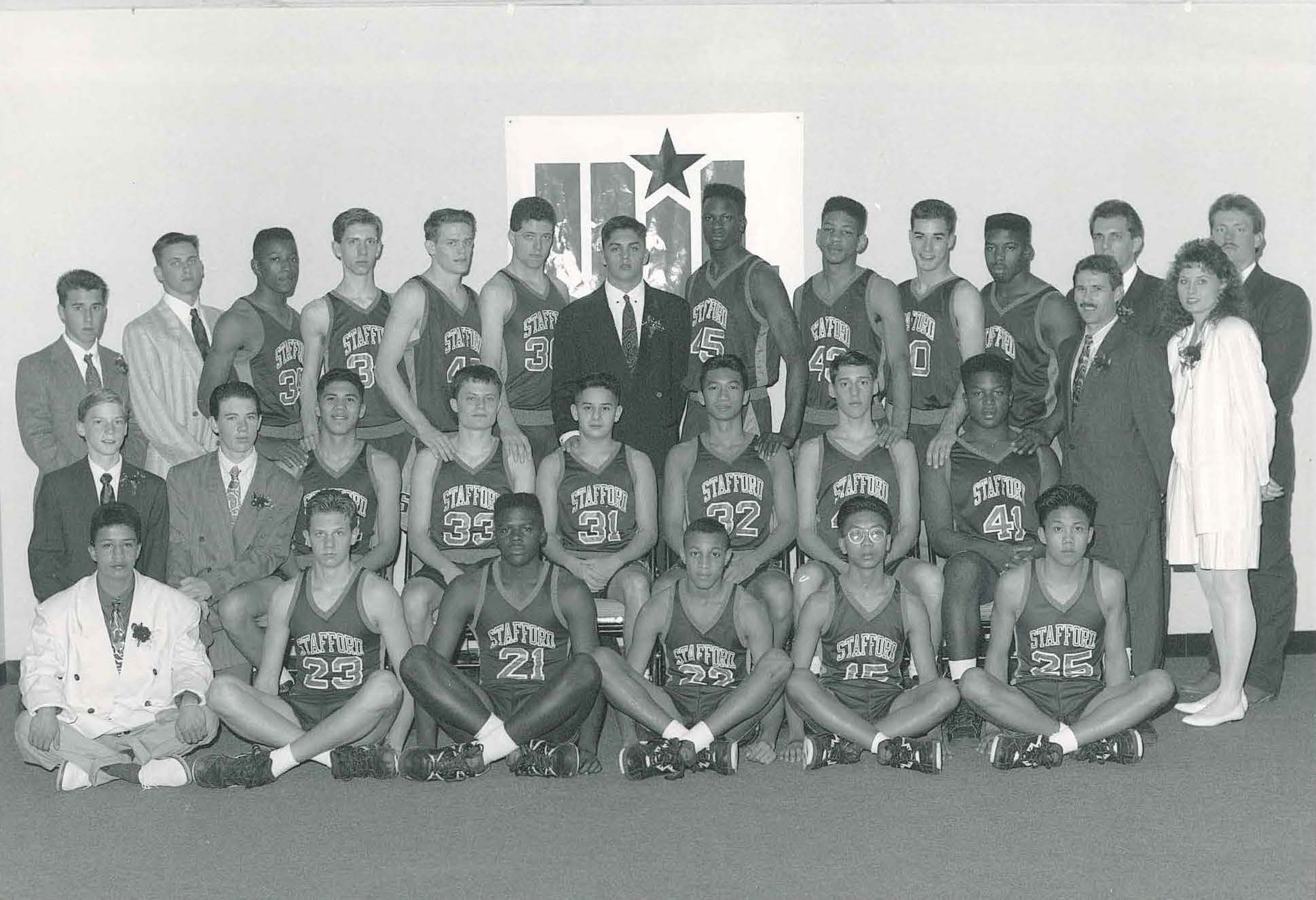 Members of the Conference 3A boys' state champion Stafford basketball team include: Diego Escobedo, Michael Schott, Brandon walker, Chris Collins, Tuong Nguyen, Jay Jimenea, Aaron zeeb, Brian Nagel, Richard Mirelles, Joey Clopton, Ernie Trevino, Mike Nguyen, Greg Grahmann, Johnathon James, David Victorick, Lisa Duvall, Chad Howard, Frank Sykora, Derrick Thompson, Guy Williams, Marty Scholt, Chad Leutwyler, Michael Sosa, Isaac Hudson, Chris Cheatham, Marty Mitchell, Calvin Lawson, Mark Newkirk, Don Elsom, Steve Carroll.
4A Champions - Dallas South Oak Cliff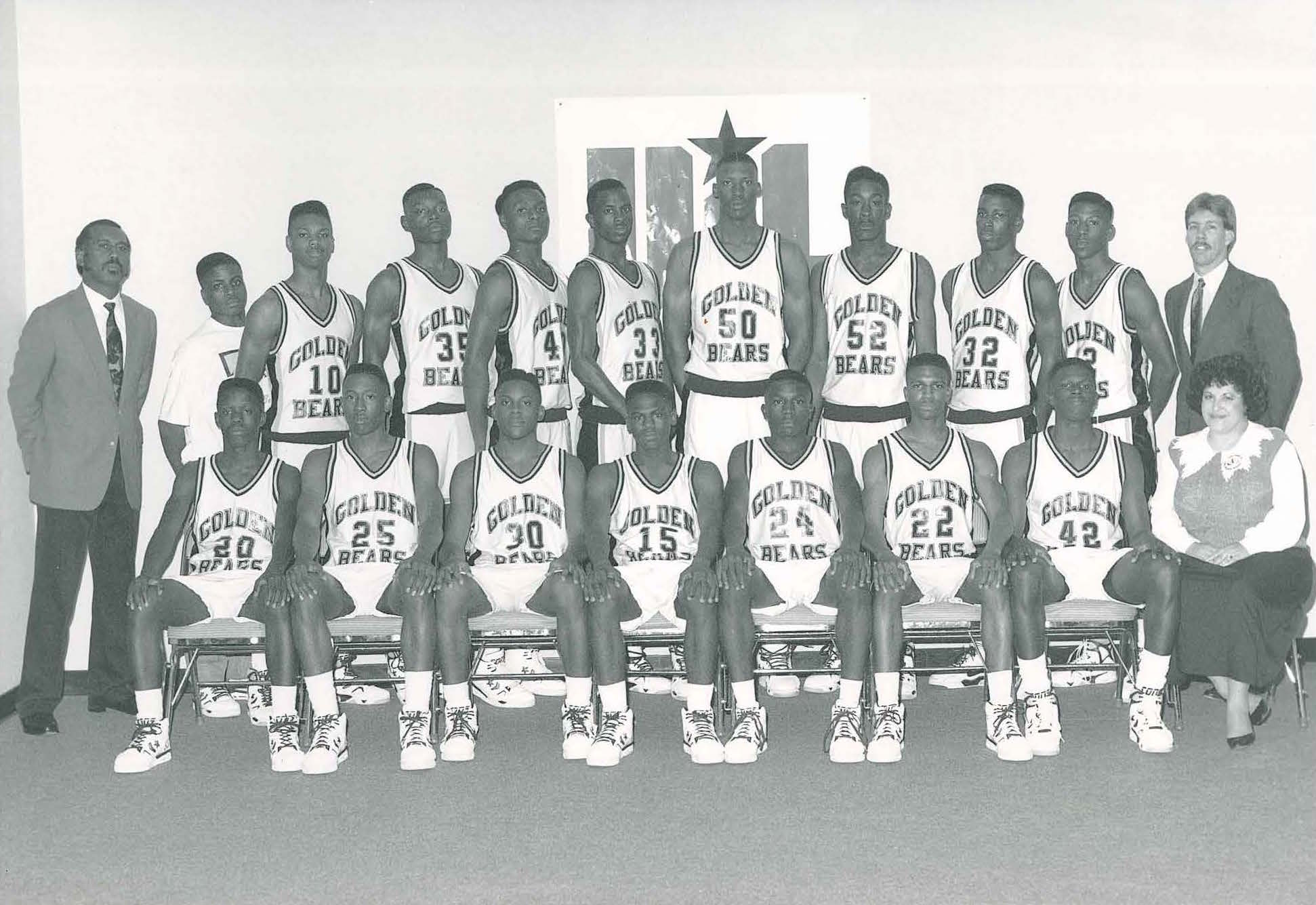 Members of the conference 4A boys' state championship Dallas South Oak Cliff basketball team include: Eddie Shufford, Cordell Love, Chris Harris, Derrick Goodwin, Rama Hamm, Jonathan Stribling, Theetis Willis, Dianne Cox, Johnny Brazile, Rama Hamm, Roderick Robinson, Rodney Chiles, Dehoma Childs, Ishmael Muhammad, Derrick Battie, Howley Bonner, Adrian Johnson, Kelvin Crawford, Chris Dyer, Tim Johnson, Lester Melontree.
5A Champions - Longview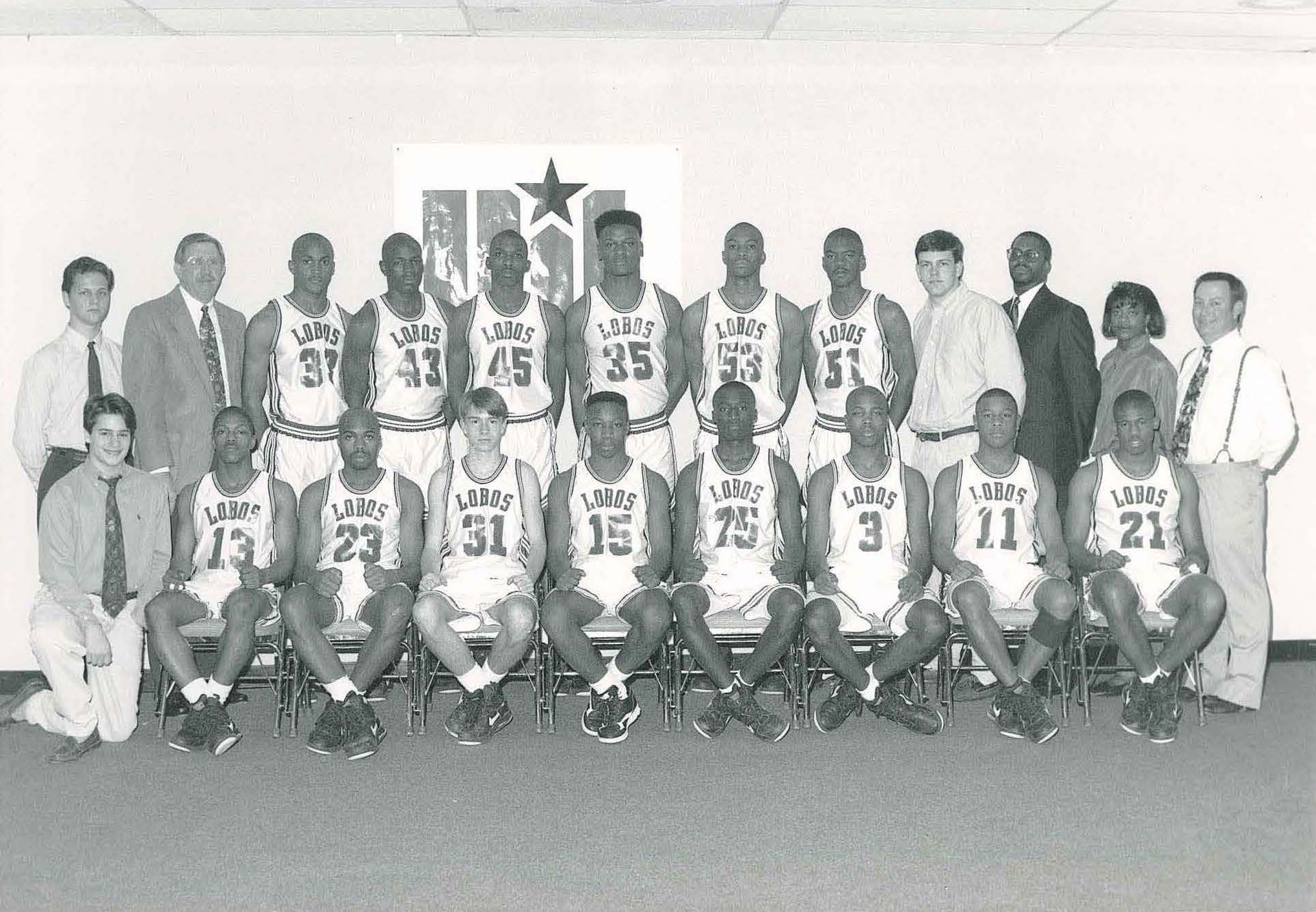 Members of Conference 5A boys' state champion Longview basketball team include: Jacob Maldin, Marlon Coleman, Howard Hawkins, Josh Welch, Dayrion Taylor, Vince Taylor, Rontrek Floyd, Desmond Wesley, Brandon Lawson, James Palmer, Leroy Romines, Bobby Taylor, Toby Bush, Lonnie Taylor, Gaylon Hyder, Byron Young, Eric Jones, Clint Musslewhite, Marvin Graham, Lissa Byrdsong, Jimmy Kendrick.