The UIL and MaxPreps
The UIL and MaxPreps.com have teamed up to make results, records, team information and stats from UIL sports available using MaxPrep's sports information system. This information will appear on the UIL Website in our brackets and the new UIL Texas Scoreboard.
To get the most accurate and up-to-date information, MaxPreps relies on coaches, athletics directors, administrators and fans to report scores and other information about their teams and players. To participate and contribute information about your school's teams, please visit MaxPreps using the link below to register for an account.
Coaches, you will soon receive a letter from MaxPreps containing a code specifically for your school. When you register enter this code to gain access to your school's teams.
Fans and other members of the public may also sign up for a MaxPreps account, which will allow them to submit scores from UIL contests that will appear after verification on the UIL and MaxPreps sites.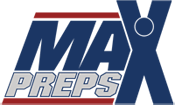 FAQs
+ Show All Answers
What is the UIL Texas Scoreboard?

The UIL Texas Scoreboard will be a multimedia tool available only on uiltexas.org. Starting with football and volleyball in the fall of 2013, leader boards, regular season game results, stats, and team information will be available on the UIL Texas Scoreboard. The data presented via the UIL Texas Scoreboard will be dependent upon information submitted by coaches and schools to MaxPreps.
What type of records will the UIL Texas Scoreboard compile?

Based on information submitted to the UIL Texas Scoreboard, powered by MaxPreps, UIL will begin to compile regular season, playoff and state records based on the information submitted by coaches. Initially, the totality of the record book will depend upon coach and school participation.
What sports and activities will be included in the UIL Texas Scoreboard?

All UIL athletic activities' information can be submitted to the UIL Texas Scoreboard. This includes both individual and team sport activities.
How will the MaxPreps and UIL agreement impact UIL playoff brackets?

This will only impact how the brackets look, not where they are located. UIL will use MaxPreps technology to display and complete playoff brackets on the UIL website.
How does this change how a coach reports a playoff score?

Coaches will now report playoff scores via MaxPreps:

Submit the score via MaxPreps through the assigned coach/admin account. The score reported by a coach on a team's page will automatically fill in the bracket.

The completeness of the data presented on the UIL Texas Scoreboard will be dependent upon the participation of schools and coaches, Coaches are required to submit playoff results immediately following their contest through a MaxPreps account.
Should coaches create a MaxPreps account for submission of information to the UIL Texas Scoreboard?

Yes, coaches will receive an email and/or letter from MaxPreps with instructions on how to create a MaxPreps account, with a code for each school and sport. Coaches will receive their set-up instructions prior to every season. This information will be used to create an account to begin submitting team game information there. Each sport at each school will get unique login information.
What if I already have a MaxPreps account?

Coaches and fans with an existing MaxPreps account will just need to continue submitting information, it will automatically be linked to the UIL Texas Scoreboard and the UIL Playoff Brackets.
Who is allowed to submit a score?

Any coach or administrator with a MaxPreps account can submit a score and it will automatically be entered into the UIL Playoff bracket. If a fan submits a score, the MaxPreps system will wait to verify it via a coach or administrator before entering it into the UIL Playoff Bracket.
Why should coaches keep their team information up to date on MaxPreps?

The UIL has created a partnership with MaxPreps that will use all box score information submitted to MaxPreps to automatically power the UIL Scoreboard, UIL State Championship Brackets, UIL Stat Leader Boards, and the UIL State Record Book. Additionally, MaxPreps' free platform also provides coaches with multiple utilities to more efficiently communicate with their athletes, parents, statewide media, and their community at large.
Where do I go to create an account?

Coaches can click here to login and create your free account.
Can district certification be done through MaxPreps?

No, the district chair for each sport will still need to submit the district certification form to the UIL by the deadline.
What if a school or administrator doesn't get a letter to set up a MaxPreps account?

Any administrator or coach with a question about their account can contact MaxPreps Texas Representative Gerry Valerio at any time. Gerry can be reached via email at gvalerio@maxpreps.com
More Information