UIL Adopts New Relay Takeoff Judging Protocol for Swimming
By Traci Neely, Assistant Athletic Director | Friday, August 19, 2011 10:45 AM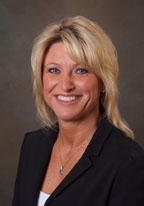 Traci Neely, Assistant Athletic Director

At the request of member schools, the UIL reviewed the relay takeoff protocol for Swimming and Diving this summer. For the past few years, the relay takeoff protocol has been a controversial topic for the coaches because the UT Swim Center, the host of the State Meet, uses the electronic timing system and touch pad equipment.
After careful consideration by the UIL staff and Swimming and Diving Sports Officials, the protocol for the utilization of relay exchange electronic equipment has been revised for the 2011-12 season.
The current National Federation of High Schools Swimming and Diving Rules Book will be utilized for reference on rule changes and state-allowed modifications. All UIL member schools are required to abide by the following adoptions:
Article I: In any UIL competition meets when resources permit, at least one relay takeoff judge should be assigned to observe the relay exchanges. In championship meets, two (2) relay takeoff judges must be assigned this responsibility.
An individual relay takeoff judge should be assigned to observe no more than four (4) lanes and preferably fewer.
Side takeoff judges should be positioned on the side of the pool nearest the lanes for which they have responsibility.
Lane takeoff judges should be positioned facing the side judge and adjacent to starting platforms for which they have responsibility, where they will have an unrestricted view of the incoming and outgoing touches and departures.
Article II: In any UIL competition meet, when electronic relay takeoff (RTO) equipment is utilized in addition to two (2) relay takeoff judges, the determination of an early relay takeoff is as follows:
It shall be a rule violation when a combination of two of the three components agree on an infraction with at least one relay takeoff judge and the electronic equipment or both judges.
In cases where the RTO equipment records a negative differential of any value, only a potential violation may have occurred, which must be confirmed by at least one relay takeoff judge before a determination of an actual early takeoff can be concluded. Moreover, a positive differential recorded by the electronic equipment does not overrule an early takeoff recorded by both judges.

Texas has the second highest number of participating schools in the Swimming and Diving competition, behind California. The sport continues to grow as athletes become involved in the competitive setting of the sport at an earlier age.
In 2009, we reported 14,206 participants in swimming and diving. While don't have final numbers for 2010, we expect those numbers to be larger and we anticipate even more growth for the 2011-2012 season. Currently, we have 234 reporting schools for the 4A girls programs, 236 for 4A boys, as well as 226 schools for 5A girls and 225 for 5A boys.
Good competition eventually generates great competition and that is exactly what we are witnessing in high school swimming and diving. Texas boasts eight swimming and diving regions. Those eight regions create an intense challenge for swimmers and divers to qualify for the state meet.
With tougher competition comes faster swim times and higher diving scores. One of the reasons for this tougher competition could be attributed to a large population of talented swimming and diving coaches, but the credit really belongs to the fact that good competition has driven coaches to improve their coaching and training strategies. As we prepare for the 2011-12 season, we hope these new rules will clarify and improve the competition.