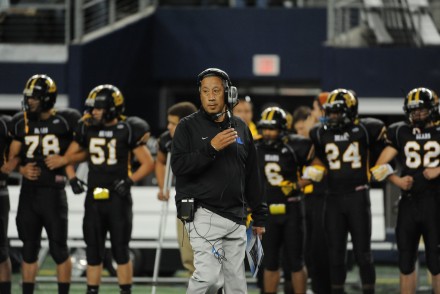 Peter Contreras retired at the end of September after working at the League for more than two and a half decades.
Photo by First Photo Texas
By Lauren Kelley, UIL Intern | Thursday, October 29, 2015 10:02 AM
A college basketball referee, an avid golfer—complete with the shirt tan to prove it—and UIL assistant athletic director. All titles Peter Contreras holds. For 26 years Contreras has been a part of the UIL family, but on September 30, he sat in his office for the last time.
"My greatest memories here are with people," Contreras said. "That's an easy one. Over 26 years I have had the opportunity to meet a lot of people inside this office and this building, and I'm going to miss that."
After a more than two and half decade long career, Contreras retired from UIL this fall.
"I want to do something else," he said. "I still think I'm young enough, might not look it, but I'm still young enough to do something else. That uncertainty is exciting and scary."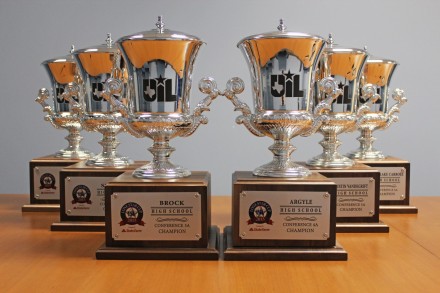 By Chris Schmidt, Public Affairs Representative | Wednesday, September 09, 2015 9:58 AM
The University Interscholastic League announced the six winners of the 2014-15 UIL Lone Star Cup presented by State Farm.
In Conference 6A, Southlake Carroll High School won its sixth overall and fourth consecutive UIL Lone Star Cup earning 100 total points. The Dragon boys cross country, golf and swimming and diving teams each took home state championships while the girls cross country team placed fourth at state. Southlake Carroll won district and regional championships in academics and had regional finalist teams in football and girls soccer.

Reigning marching band state champion, Austin Vandegrift, added state titles in boys golf and girls swimming and diving on its way to the first Conference 5A UIL Lone Star Cup victory in school history. In addition to top five finishes at state in girls golf and boys swimming and diving, the Vipers were also state finalists in girls soccer and state semifinalists in football.
By Lauren Kelley, UIL Intern | Wednesday, September 09, 2015 10:02 AM
The University Interscholastic League would not thrive without dedicated sponsors and coaches. One way UIL recognizes these men and women is with the Sponsor Excellence Award.
Each year UIL selects 15 Sponsor Excellence Award winners. The 15 recipients receive a $1000 check and plaque. There are three categories for the award: academic contest coaches (including One Act Play), athletic coaches and music directors. The award is meant to "recognize outstanding sponsors who assist students in developing and refining their extracurricular talents."
The nomination link will be sent to superintendents and principals on Oct. 6.
"Some of the finest educators in the state have been recipients of this prestigious award," UIL Executive Director Charles Breithaupt said. "The UIL Sponsor Excellence Award is presented to talented and dedicated coaches, directors and sponsors from across the state."
More Articles in this Issue
By Kate Y. Hector, Media Coordinator | Wednesday, September 09, 2015 9:54 AM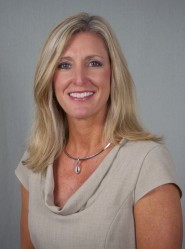 Dr. Susan Elza
Dr. Susan Elza has been hired as the University Interscholastic League Director of Athletics the League announced Monday.
Elza, who was previously Executive Director of Athletics at Northwest Independent School District, began in August and will oversee the UIL athletic department and administer athletic activities for member schools. Elza fills the position recently vacated by Dr. Mark Cousins, who moved into a new role as UIL Director of Compliance, Eligibility and Education on July 1.

"It is a tremendous honor to be hired as the Director of Athletics of the University Interscholastic League," Elza said. "I am grateful for the vote of confidence to lead an athletic program that is known as one of the best in the nation. I am dedicated to contributing to help shape the future of this organization so that we can better serve the schools and athletes of the state of Texas."