Girls Basketball State Tournament Honor Teams
Presentation Schedule - Saturday, March 3, 2018
Honoring the 2008 tournament champions.
Teams to be presented at the halftime of the listed game time.
8:30 AM - 1A Game
Conference 1A, Division 2 - Follett
Conference 2A - Tuscola Jim Ned
1:30 PM - 2A Game
Conference 1A, Division 1 - Martin's Mill
Conference 4A - Dallas Lincoln
7:00 PM - 4A Game
Conference 3A - Canyon
Conference 5A - Cy-Fair
2008 Teams
1A Division 1 - Martin's Mill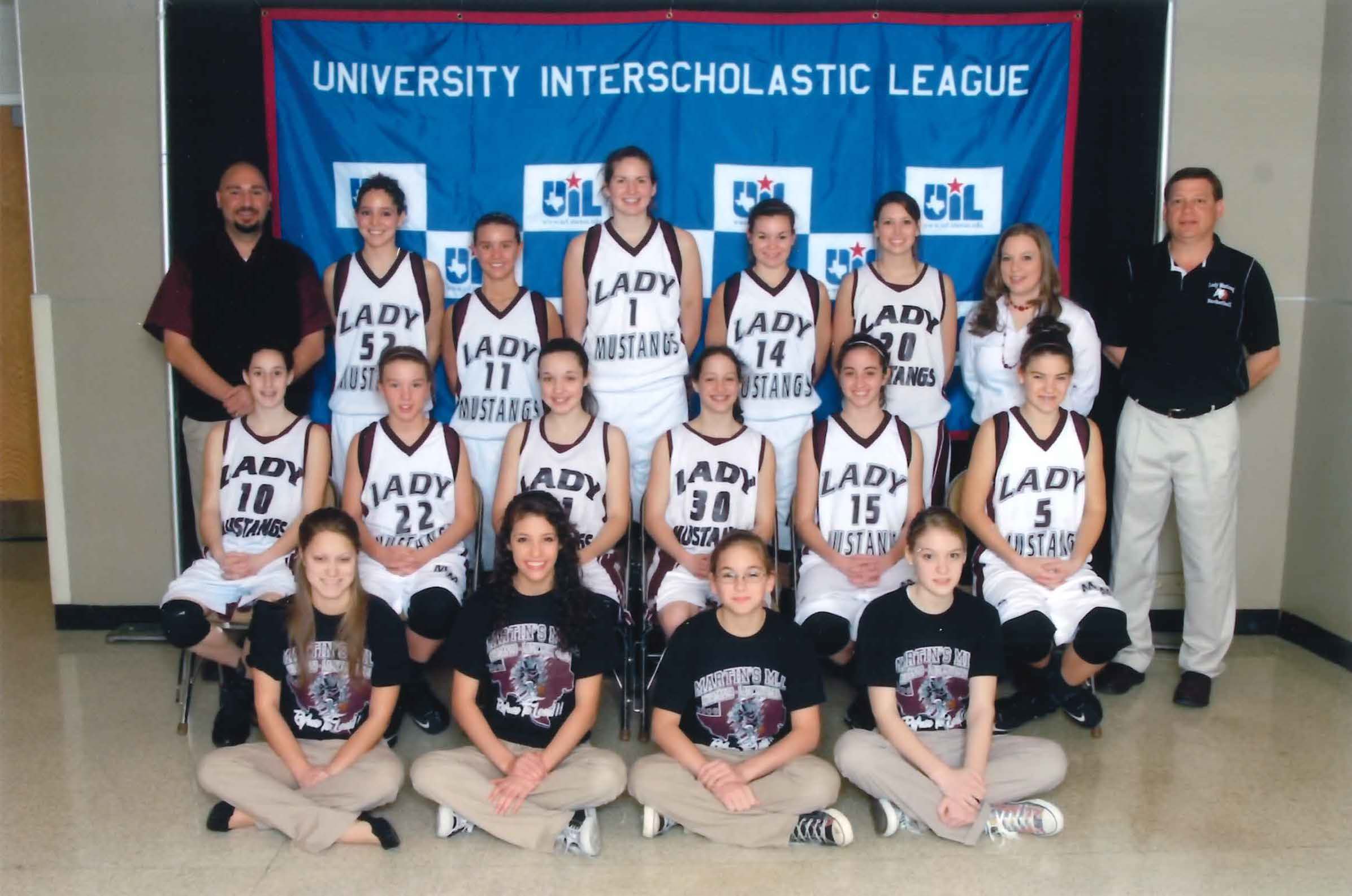 Members of the Conference 1A Division 1 girls State Champion Martin's Mill basketball team include Amanda Zavadil, Hannah Jones, Ashton Wood, Kelsey Tarrant, Lauren Webster, Joanna Daniel, Carlee Alsobrook, Rachel Nesloney, Kalyn McCullough, Emily Williams, Head Coach Doug Barncastle, Cara Chaney, Taylor Daniel, Jordan Barncastle, Christa Williams, Payton Coleman, Assistant Coach Katie Skinner, Assistant Coach Don Tarrant.
1A Division 2 - Follett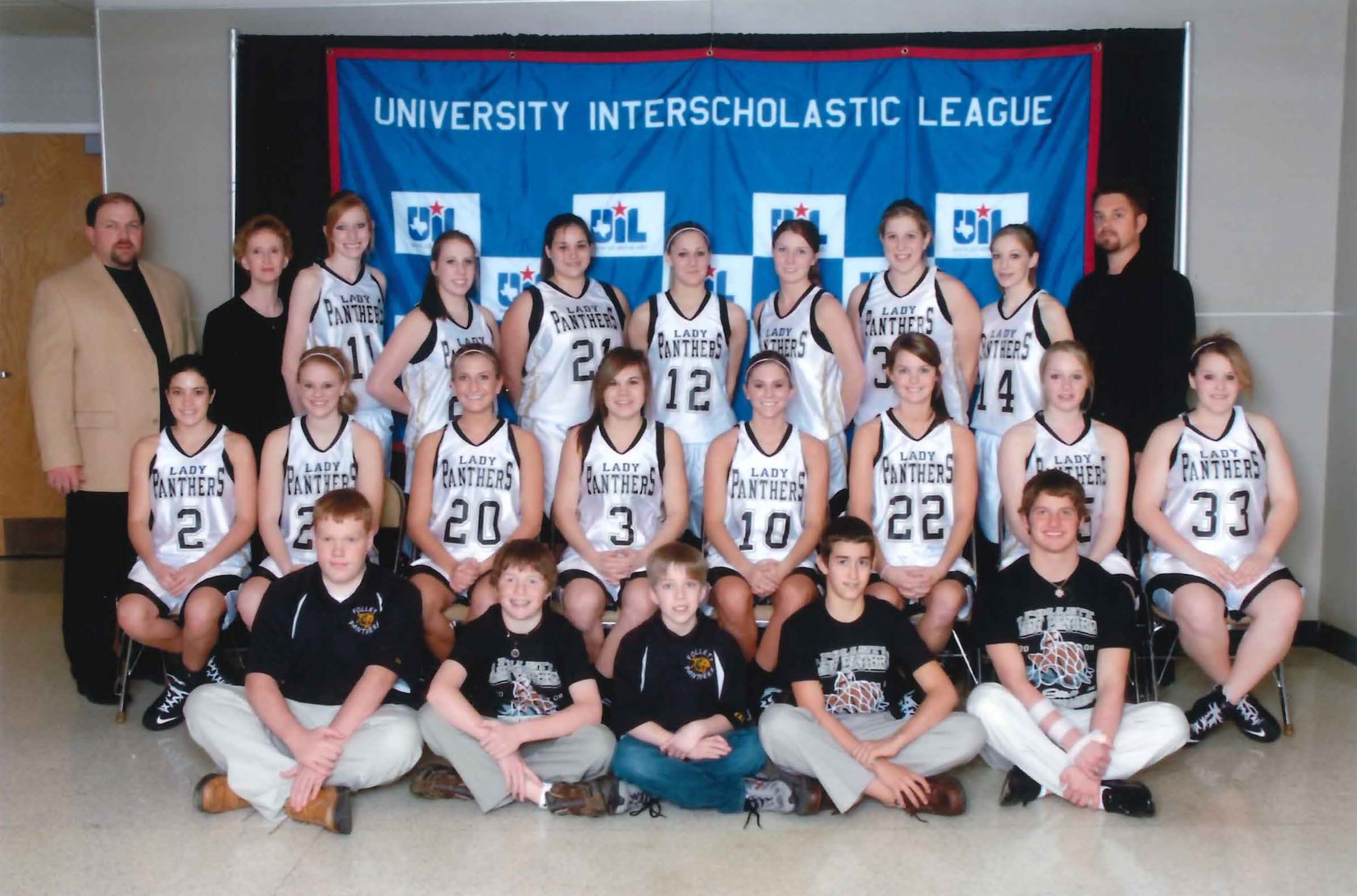 Members of the Conference 1A Division II girls State Champion Follett basketball team include Heath Wynn, Dakota Woods, Kade York, Sam Schwerzenbach, Taylor Northern, Jessie Wiley, Meaghen Smith, Ashley Arnall, Leanna Cash, Brittani Blau, Kalan Lamberson, Rebecca Frazier, Kelsey Cates, Head Coach Shane Woods, Sheryl Winegarner, Kacie Sheppard, Haley Wynn, Lynsey Hagler, Kaela Haddon, Shelbi Woods, Allison McNeely, Amber Bell, Assistant Coach J.J. Manning.
2A Champions - Tuscola Jim Ned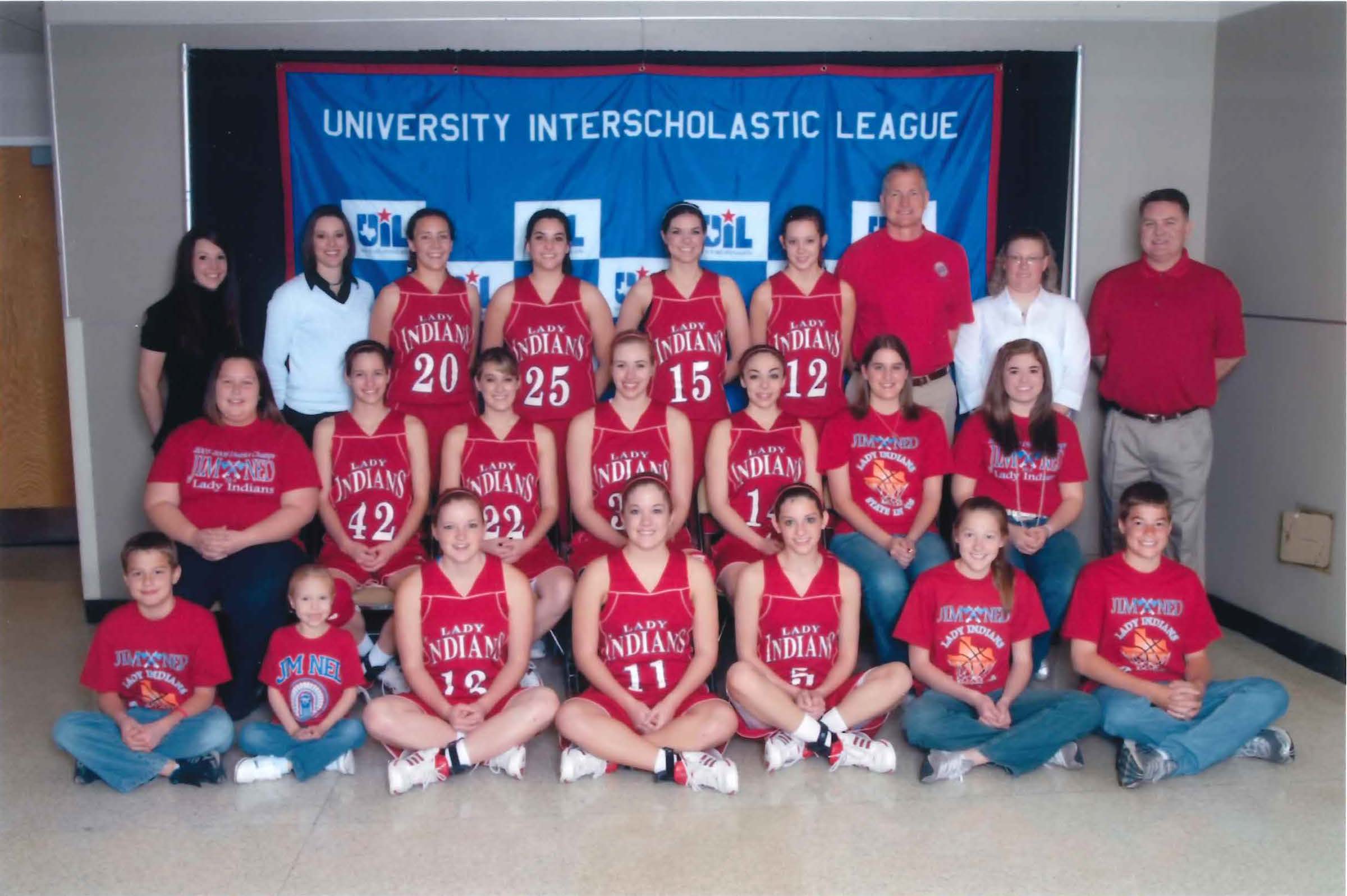 Members of the Conference 2A girls State Champion Tuscola Jim Ned basketball team include Cole Avery, Cassidy Caddell, Sam Wilson, Renee O'Dell, Lilly Taylor, Ellyn Avery, Ben Avery, Callie Belcher, Cassi Wright, Cori Fain, Meg Adams, Jessica Barrier, Amanda Burley, Taylor Roberts, Shelby Harp, Assistant Coach Becky Newman, Rita Day, Shelby Easterling, Autumn Gwinn, Hannah Coffman, Head Coach Jimmy Avery, Assistant Coach Trilece Weyman, Martin Caddell.
3A Champions - Canyon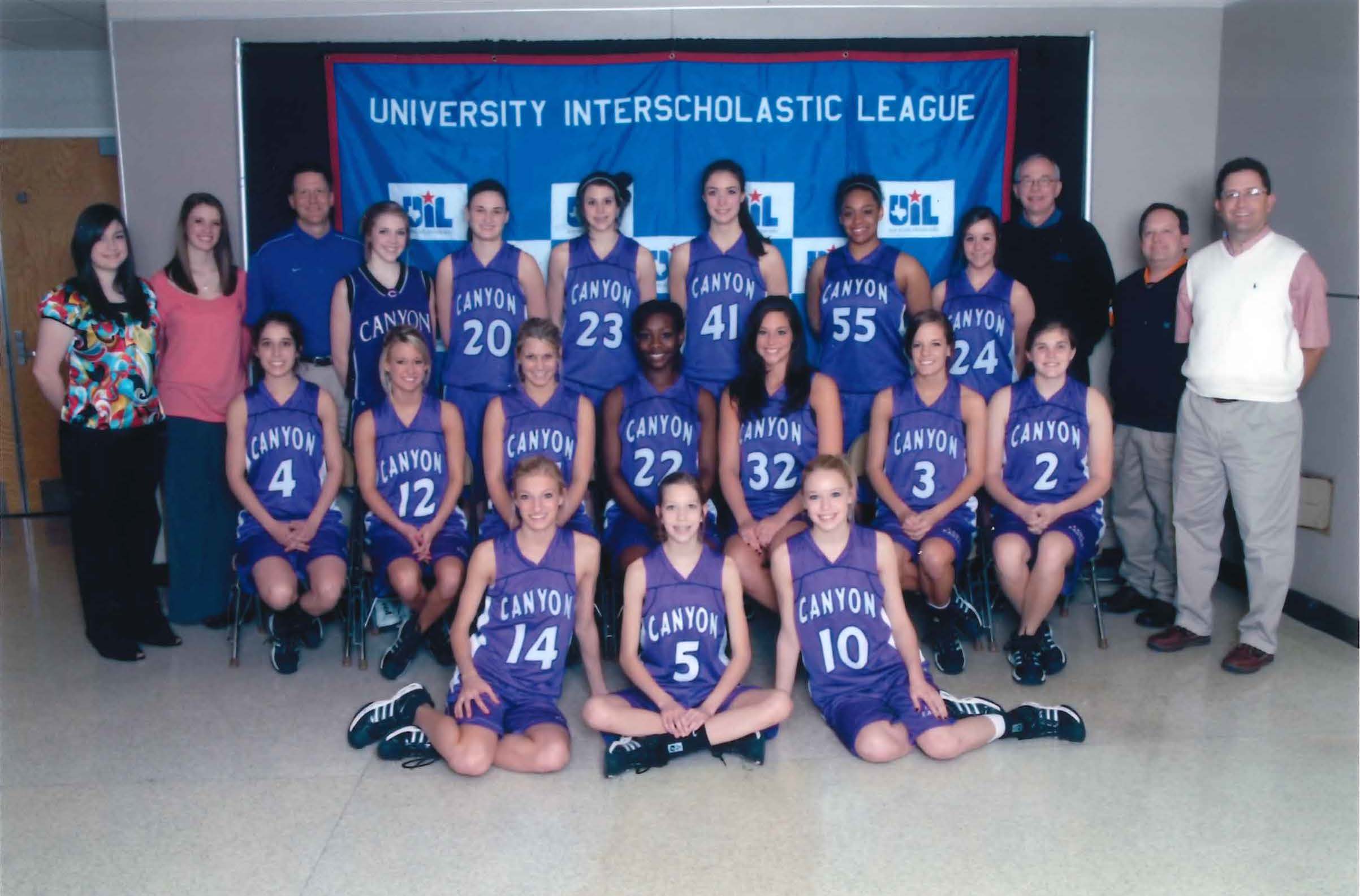 Members of the Conference 3A girls State Champion Canyon basketball team include Katie Grimes, Nicole Hampton, Tia Schmidt, Brittany Hampton, Kelsi Keith, Nicole Gerlach, Jade Tinner, Lauren, McClintock, Whitney Grimes, Texi Schaeffer, Valerie Strebeck, Audra Thurman, Todd Bowman, Casey land, Jordan Vessels, Jordan Welch, Aubrey Pedigo, Emily Williams, Taryn Borchart, Head Coach Joe Lombard, Assistant Coach Bryan Linter, Assistant Coach Johnny Hampton
4A Champions - Dallas Lincoln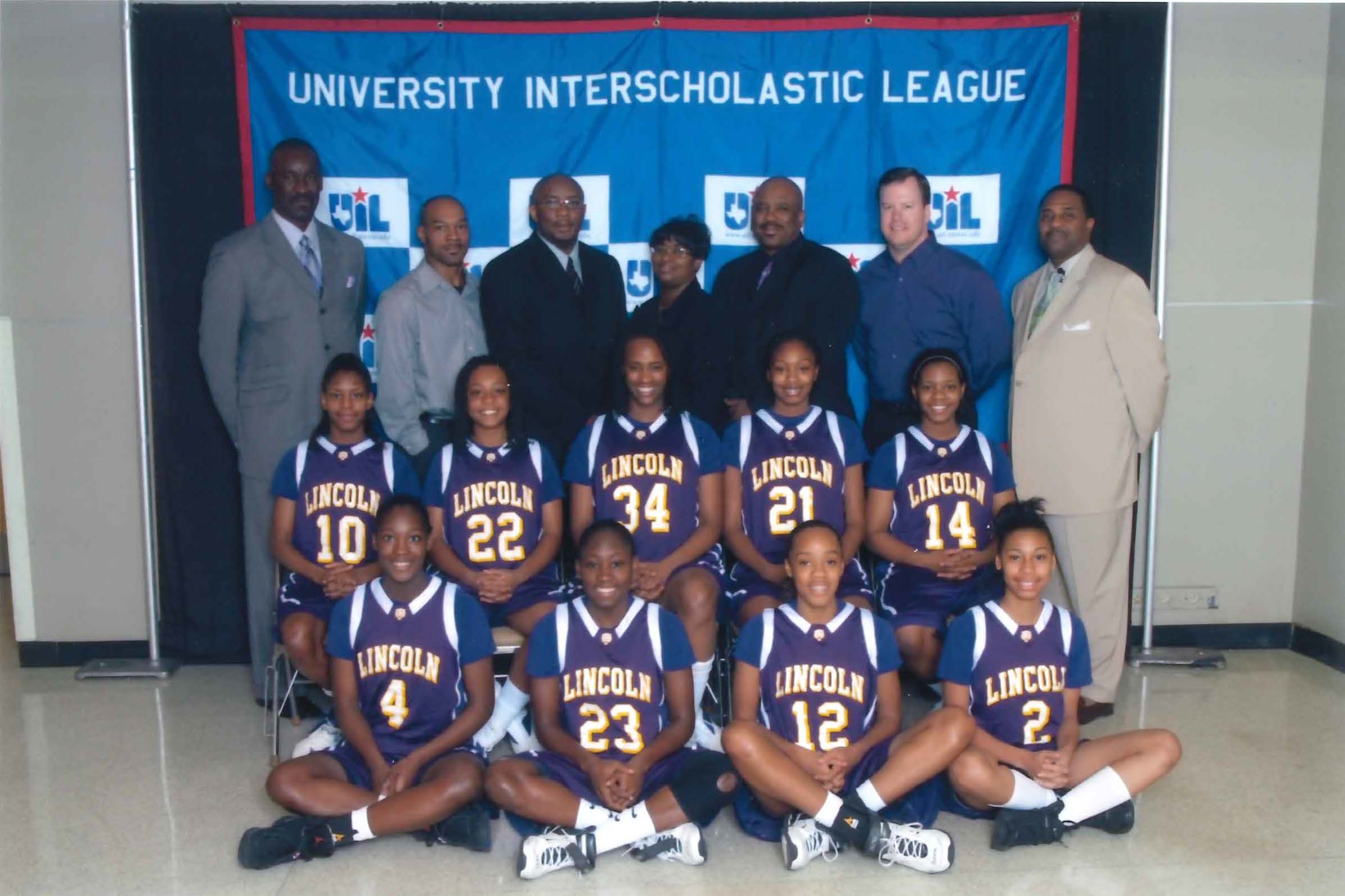 Members of the Conference 4A girls State Champion Dallas Lincoln basketball team include Kimetria Hayden, Chynna Brown, Britney Gowans, Kahlia Greer, Kristi Alexander, Breanna Johnson, Keisha Coleman, Derneccia Livingston, Taylor Morrow, Rickey Lewis, Larry McDonald, Assistant Coach Dwayne Creggett, Assistant Coach Onamacritus Eutsey, Assistant Coach Richard Ensley, Corey Eaton, Head Coach Michael Ensley.
5A Champions - Cy-Fair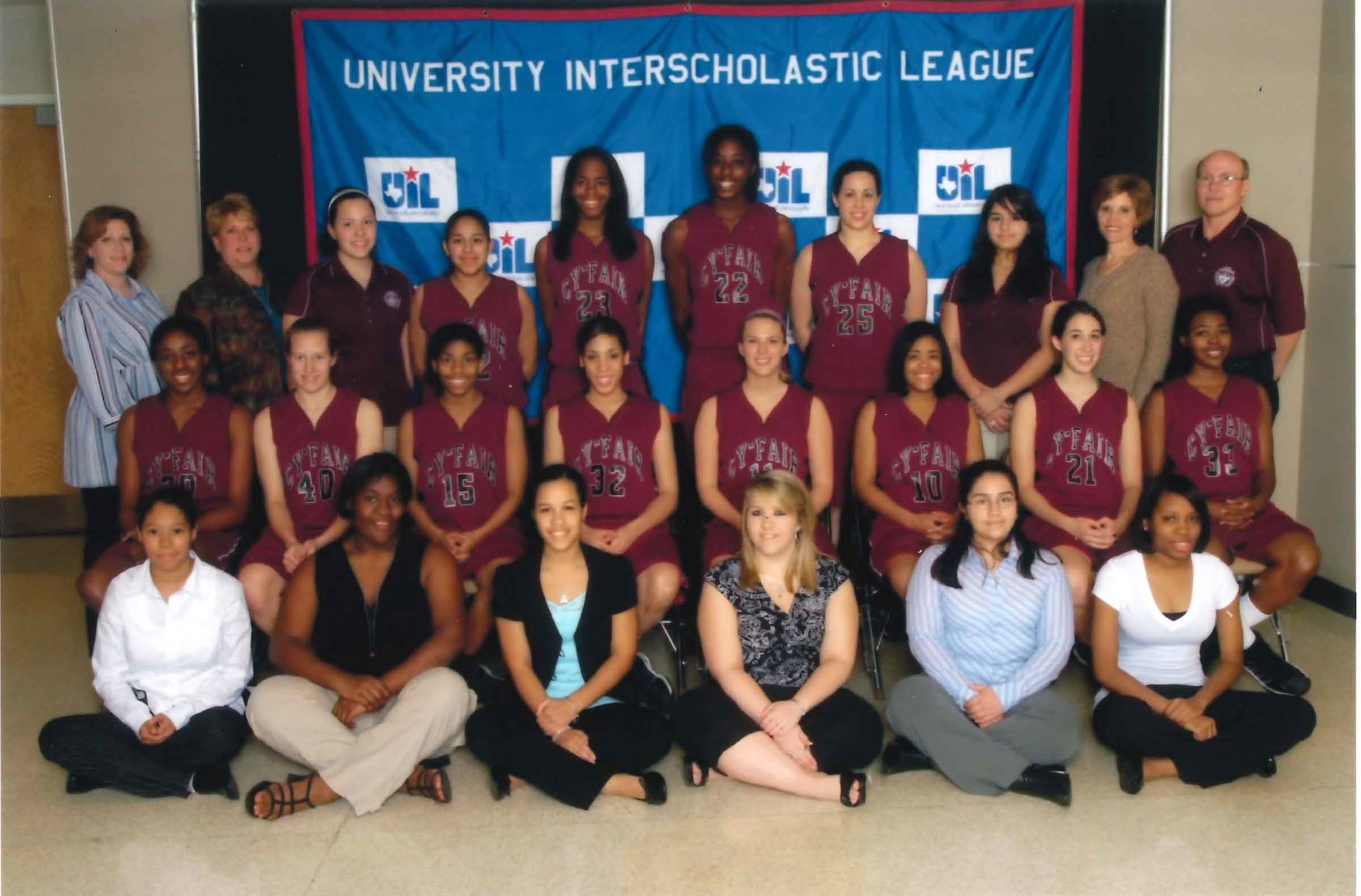 Members of the Conference 5A girls State Champion Houston Cypress Fairbanks basketball team include Schunteria Eleby, Erin Rouse, Danielle Jones, Megan Young, Claudia Reyes, Shaneka Berard, Nneka Ogwumike, Megan Majewski, Nicole Morris, Megan Daniel, Kristen Alexander, Brijan Turner, Lauren Graham, Mansa El, Assistant Coach Amby Clinkscale, Assistant Coach Amy Bomba, Kacie Gallegos, Aarika Reyna, Rhian Regan, Chiney Ogwumike, Harriet Lakind, Laura Reyes, Head Coach Ann Roubique, Arnold Thomas.